Zurich Term Life Insurance provides a cost-effective worldwide protection for individuals and businesses in UAE.
It is designed to pay an agreed cash lump-sum if you die during the fixed term of the policy.
In addition to the life cover, Zurich Term Life Insurance also provides the following optional benefits;
Critical illness benefit
Critical illness benefit pays an agreed cash lump sum if you are diagnosed with one of the illnesses or disabilities defined in your policy.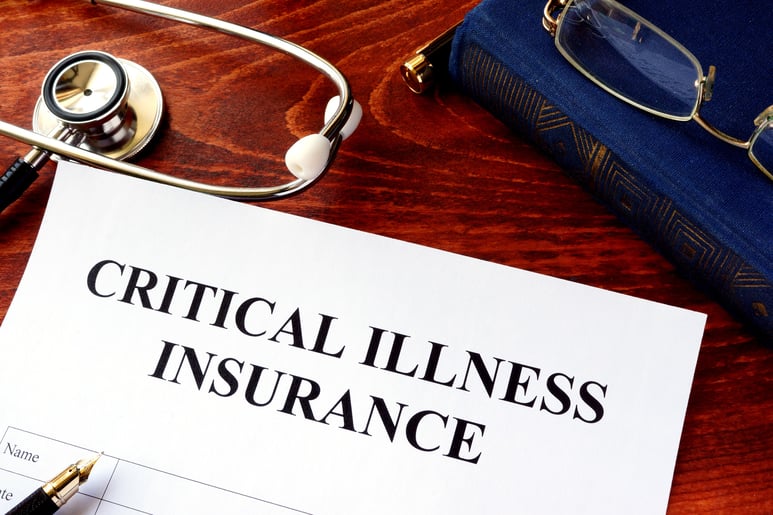 This benefit is subject to a waiting period of 90 days from the start of the policy, which means that you can claim for a critical illness benefit in the first 90 days from the start date of the plan.
Critical illness claims are paid as an advance payment of the life cover amount.
This means that when a critical illness claim is paid, the life cover amount is reduced by the amount of the critical illness claim. If the claim is equal to the life cover amount, then the policy ceases to exist.
Your premiums for critical illness benefit will be reviewed every five years and may increase each time. However, there has never been an increase in premiums in the past.
Click here to download the Critical Illness Guide of Zurich Term Assurance.
Permanent and total disability benefit
Permanent and total disability benefit pays a lump sum if you become permanently and totally disabled and therefore are unlikely to ever work again.
To make a claim you need to have been permanently and totally disabled for at least 180 consecutive days. During the waiting period, you would still need to pay your policy premiums.
Waiver of premium benefit
If you choose to avail this benefit, then Zurich International Life will pay the premiums due the policy on your behalf if you are totally incapacitated by illness or accident.
A waiting period of 180 days is applicable for the commencement of cover under this benefit, which means that you can would need to satisfy Zurich International Life that such disablement has existed for a continuous period of at least 26 weeks prior to any claim.
During the waiting period, you would still need to pay your policy premiums, although if we accept the claim we will refund those premiums and then waive future premiums. Waiver of premium ensures that your policy, and the cover it provides, continues when you need it most.
Your premium payments in respect of waiver of premium benefit are guaranteed for the policy term.
Term of Cover: You can avail Zurich Term Life Insurance between 5 years to 35 years term.
Age of Cover: Minimum age at entry should is 18 and the maximum age at entry is 74. The maximum age at maturity should be less than or equal to 79.
For additional benefits life Critical illness or PTD, the maximum age at entry is 59.
No Cash Surrender Value: There is no cash surrender value or maturity value on this plan, because this is a simple term insurance, offering affordable life cover with additional benefits.
How is this plan useful?
Zurich life term insurance can be used for the following;
To protect a personal liability like a mortgage

As key man insurance to protect business liabilities and business continuity
To ensure children's education and financial well being

To protect marriage expenses of unmarried children

To secure living expenses of an elderly dependent
The Critical Illness Benefit and the Permanent total disability benefit can be used for the following;
To ensure adequate funds are available, enabling a family member to give up work to care for you or to fund other home care expenses

To repay debts in part or whole, while you are recuperating from a dreaded disease

To pay for making major renovations to your home For E.g. Renovating your house to enable wheel-chair

access

To ensure an adequate income for you to pay for ongoing living expenses

To protect your business continuity in the event of a key person or principal being critically ill.
For more information on Zurich Term Life Insurance, please call me on +97150 - 2285405 or Arrange a Free Consultation.