Damodhar Mata - Cert CII - MDRT COT - Financial Planner
Damodhar started his financial planning career in 2012 as Consultant with Nexus Insurance Brokers LLC, the largest Independent Financial Advisory firm in the Middle East.
In 2018, he qualified for the qualified for Court of the Table, a coveted milestone achievement for membership in the Million Dollar Round Table (MDRT) - The Premier Association of Financial Professionals® all over the world.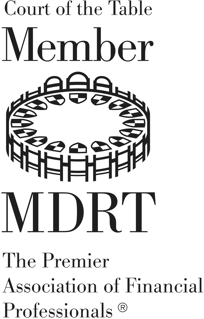 MDRT membership is recognized internationally as the standard of excellence in the life insurance and financial services business
Damodhar specializes in the areas of Holistic Financial Planning, Investments and KeyMan Insurance. He has a passion for helping clients build wealth, protect loss of income and achieve financial independence.
He has more than 15 years of experience in the banking and financial services industry. During this period he has worked with multinational and regional organizations like Barclays Bank PLC, ABN Amro, Citibank and Mashreq.
He is a Commerce graduate from Madras University, and has been awarded a Level 3 Certification(Cert CII) from The Chartered Insurance Institute(CII), a professional body for the insurance and financial planning profession.
Author and Blogger
He started this blog in 2012 with an intention to reach out and motivate UAE residents for planning, identifying and achieving their financial goals. Since then more than 10,000 residents have used his ideas to jump start their journey towards financial independence.
He published his first book 8 Steps to Financial Independence in 2016 and is in the process of writing his second book, which he plans to publish in 2019.
He is frequently quoted on the GulfNews, the following are some articles;
He also conducts seminars on the following topics;