Zurich Futura Review - Best Whole of Life Insurance in UAE
Life insurance can be much more than providing money for your family money in your absence.
Futura is a Flexible, Whole Life Insurance policy providing life cover, living benefits, and cash surrender value to complement your retirement savings.
However many residents ask me the question "Is Zurich Futura a good policy?" and my answer to them is that it depends on various factors like their protection needs, age, budget, etc...
Here is an unbiased review of this policy. Please read this and connect with me for a personalized assessment of your protection needs and selecting the right policy for you among the various providers and plans.
Zurich Futura Review
Zurich Futura UAE is Flexible.
Click here to read how It can adapt to changes in your life.
It is ideal, If you..
Need Life Cover, Critical Illness Benefit, and other riders belong age 65-70
Are looking for an insurance plan that provides a cash surrender value, when you decide that you no longer need the cover
Prefer a hybrid plan of insurance and investment, which can help you save and invest for your retirement.

Are between ages 18 to 45

Want a flexible plan, capable of adapting to your changing life situations

You are looking for an insurance plan with a shorter premium payment term.
Although Term Insurance is the simplest and most affordable type of life insurance policy, it is only ideal for cover terms less than 25 years.
If you are looking for a cover term longer than 25 years, then a Futura would be more suitable and economical.
Scope of the Plan
Futura is primarily designed to pay a cash lump sum on death. It also has an array of additional living benefits also known as riders.
They payout in case you are unable to earn due to severe illness, accident, disability, or hospitalization.
These riders are optional; you can add them to your policy at a small additional cost to enhance the scope of cover.
How does Futura policy work?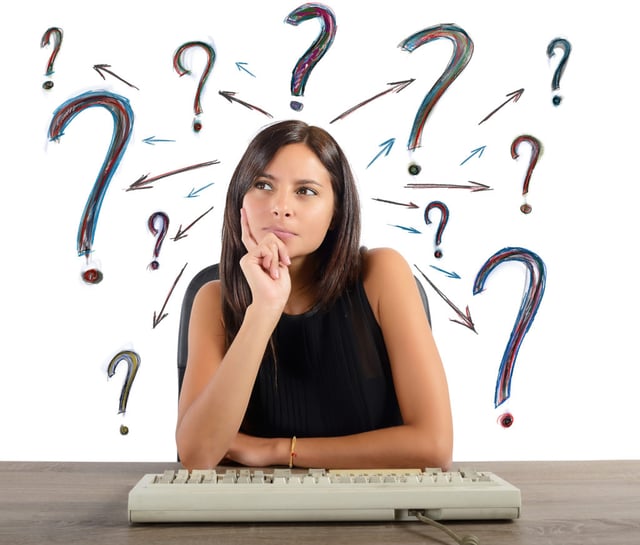 Zurich Futura is designed to provide life insurance, and access to a wide range of Investment funds to help you Grow Wealth and Protect against Loss of Income. It also allows partial or full encashment at any time.
The best choice of Investment Funds
The following are some of the Investments available on the Zurich Futura Plan
Zurich Managed Funds like US dollar Blue Chip, US dollar Performance. The managed funds have shown consistent performance since 1988. Although past performance does not guarantee future growth, you can get a fair idea of the potential when you look at more than 32 years of performance.
Target Date funds - An automatic investment strategy with a target maturity date and optimized risk-reward tradeoff.
Equity Funds for growth of capital - Investing in Technology, Health Science and other prominent funds
Bond Funds to protect capital - Investing in Sovereign, Corporate and High Yield Bonds
Commodities Funds - Investing in precision metals like Gold and Silver
Mixed Asset Funds - Investing in a Blend of Equity, Bonds, Commodity, and Property
In simple words, It is the Best Whole of Life Insurance with an investment option aiming to provide maximum benefits at a minimum premium.
Fund Performance - Crucial
The Investment aspect and strategy of Zurich Futura plays a significant role in determining and maintaining the level of your benefits(Life Insurance, Critical Illness Insurance, etc...) on the plan.
Effectively managing your plan's fund performance is key to the sustainability of your plan for the "Whole of Life".
Click here to know how to improve your policy's fund performance.
As a Financial Adviser, I have met many people in Dubai, who have been sold a Zurich Futura by a tricky banker or a sneaky financial advisor, as an investment plan or a guaranteed whole of life insurance plan.
They were shocked to find out that it is not what they believed the policy to be!
It is very critical that you read and understand the terms and conditions of any insurance or an investment plan, before signing on the dotted line, no matter how trustworthy your financial advisor or banker is.
Click here to view the terms and conditions of Futura UAE
International Protection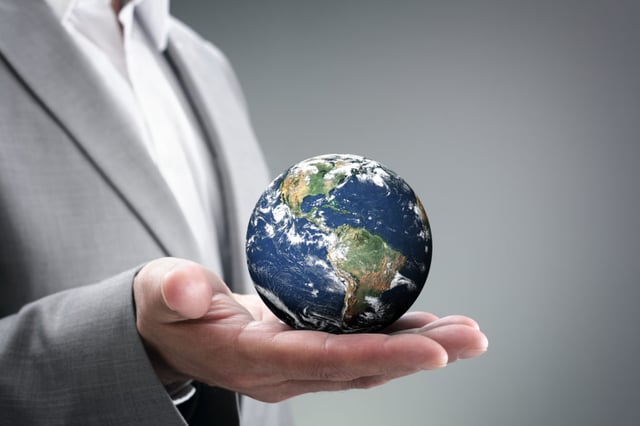 Zurich Futura UAE provides protection, even if you move permanently to another country.
As Expats, our primary concern and sometimes the only concern, while availing insurance or investment in UAE is whether the particular plan will continue to provide the benefits if we move out of UAE for good.
The Futura aims to continue to provide protection, even if you move permanently to another country.
The portability is subject to exclusions based on your travel, residency history, and your plans, at the time of availing of the policy.
Sum at Risk
Zurich Futura works on a Sum at Risk basis.
This means that the insurance premium is charged on the difference between the sum assured and the account value on a particular date.
For, E.g., If John had signed up for a Futura in 2001 of $ 100,000 life cover. His current balance in the investment account is $20,000 then his premiums will be charged on $80,000, even though the sum assured is $100,000/-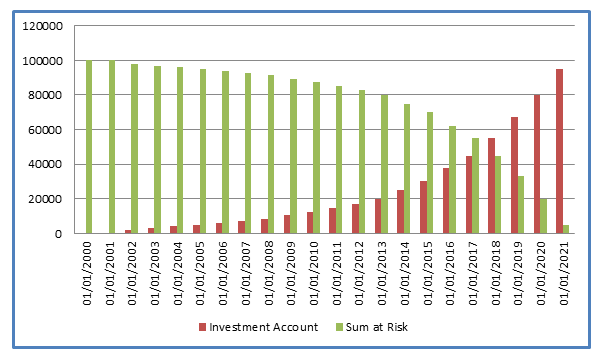 The sum at Risk is the difference between the actual sum assured and the value of funds in the investment account.
Who can apply?
In UAE, all residents over 18 years of age can apply for a Futura.
Even companies or Trusts can avail a Futura on the lives of its employees, directors, partners, and trustees.
You can avail this plan on Single Life, Joint Life First Death, Joint life Both Death or on Joint Life last Death Basis
What are the riders available on Zurich Futura?
Critical Illness Cover
Futura in UAE includes 36 Critical Illnesses including children's critical illnesses benefit.
This benefit provides a cash lump sum amount if you are diagnosed with a critical illness, or undergo a medical procedure covered under this policy.
A waiting period of 90 days from the start of the policy is applicable.
Payment of a critical illness claim will reduce the life cover amount for the relevant life insured by the claim.
Click here to view the Critical Illness list and details of Zurich Futura
Family income benefit
A series of regular payments are paid in the event of the death of the insured. The term of family-income benefit can be up to 40 years from the inception of the policy.
Click here to know more about the Family Income Benefit
Fixed Term Income Benefit
A series of regular payments are paid in the event of the death of the insured. The term of family-income benefit can be up to 40 years from the time of a death claim.
Click here to know more about the Fixed Term Income Benefit
The accidental death benefit
Is paid in addition to the life cover; where the life insured dies as a result of an accident.
Hospitalization benefit
Is payable if the life insured is hospitalized for more than three consecutive days. This benefit is valid up to the age of 70.
Accidental dismemberment benefit
Pays a lump sum if the life insured loses sight or limb as the result of an accident.
Permanent and total disability benefit
Pays a lump sum amount if the life insured is diagnosed as permanently and totally disabled.
Waiver of premium benefit
Zurich will waive your premiums if you are unable to work through accident or illness.
Free Aeroplane cover
Is paid if life insured dies as a fare-paying passenger on a commercial airline. This benefit is provided free of charge.
Why should you choose Futura?
The life cover, critical illness benefits and cancer-only cover are guaranteed to continue for the lifetime of your plan
Provides access to a wide range of Investment funds and Strategies to help you Grow Wealth and Protect Loss of Income
Portable Internationally - This plan provides a global Life and Critical Illness Cover
You can continue to hold, manage, withdraw and claim this plan even after you move out of UAE
Allows Partial encashment and Full Surrender at any time
Peace of mind with the free medical second opinion feature for all new Futura policies offered through Best Doctors
Ability to increase your cover as a result of specific life events like wedding, child birth or a promotion without additional underwriting
Flexibility to add or remove benefits, and also to increase or decrease the premiums and cover amounts in the future
Click here to know the top 5 reasons, why I use Zurich Futura?
What should you consider before signing on the dotted line?
The premium is usually higher than the term insurance, but it offers benefits that are not available in a term insurance

The premiums are reviewed every five years; they may go up if the fund performance is not up to the mark

It is more suitable for long-term protection needs and for those who are looking for forced retirement savings.
How to Apply?
Call me at +97150-2285405 or arrange a Free Initial meeting with me to discuss your protection needs and solutions.