Top 5 Term Insurance plans in UAE |How to find the best life insurance
What is Term Insurance?
Term Insurance is a simple risk-cover plan having no cash surrender or maturity value.
It covers you for a specific number of years and pays out the Sum Assured in the event of death during the term of the plan.
It is also the most affordable form of life and critical illness insurance. The recent regulatory changes have made term insurance in UAE more affordable.
Term life insurance is an efficient risk management tool. You can use it to transfer the risk of loss of income from you to an insurance company, that can absorb the risk and pay out the claim in exchange for a very small regular premium.
How does term Life Insurance work?
This risk transfer mechanism works efficiently because there may be thousands of people like you who pay their premiums every year helping the company accumulate a large corpus.
Insurance Claim proceeds are typically much smaller than the total premiums collected in a year. So the company can be easily them from the accumulated corpus and the surplus is invested for the future.
Why buy Term Insurance in UAE?
Till a few years back, people mostly were keen on buying endowment plans, which paid back the premiums along with a specific bonus on maturity.
Term Insurance has become popular of late, thanks to the awareness created on the Internet by fellow bloggers, Financial Forums, and Social Media.
Before we look at the list of Top 5 Term Insurance in UAE, it is essential to understand why you should consider buying Term Life Insurance?
What are the benefits of Term Insurance in UAE?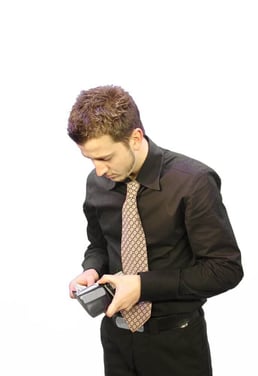 International Cover including the United States of America
No currency depreciation risk, as you can buy a policy is one in USD, AED, GBP or EUR
Lower premiums in comparison to Endowment and Whole of Life Plans.

The premium can be as low as $17.50 per month.
Easily affordable by all sections of the society
You can buy more of it to cover all your protection needs
Premiums of term insurance are relatively low. You can use the savings to fund other financial goals like retirement, Children's Higher Education, Property Purchase, or Debt Pay Off.

Easy to Understand - No complications, No ambiguities - Guaranteed cover during the term of the plan
Fixed Premiums - Life Insurance premiums in UAE are fixed for the whole duration of the plan
Quick, easy, and hassle-free application and claim process.
Home /Office visit by a qualified nurse to complete the Medical tests for most applications
Set up auto-debits on your credit card / Debit card in AED hassle-free premium payments.
Ideal for protecting specific needs like Liability/Mortgage Cover, to cover children's higher education, to support aging parents or other dependents, and for protecting business continuity / Keyman Insurance.
Choice of additional riders like

Critical Illness benefit
Permanent Total Disability
Accidental Death Benefit
Family Income Benefit
Which is the best insurance in UAE?
Now that we understand the scope and benefits of Term Insurance in UAE, we can now look at the Top 5 plans from various insurance companies in the UAE.
Option 1 - International Term Assurance(ITA) from Zurich International Life Ltd.
First on the list is the term insurance plan from Zurich International Life. This plan provides a cover for a maximum term of 35 years and covers up to age 80. Zurich Term insurance provides the following riders on its term insurance;
Critical illness benefit (34 Conditions) with the widest scope of coverage
Permanent and Total Disability Benefit
Waiver of Premium benefit
Benefits of Zurich Term Insurance
Easy Application and at your home medical tests
Life or Earliest Critical Illness Cover option available
Wide scope of critical illness cover
Cover up to age 80
Multiple premium payment options including Standing order on your credit card in AED
Strong International Insurance company with robust financials
Efficient after-sales service and claims processing
Option to appoint contingent beneficiaries
Can switch frequency from monthly to annual and vice versa
Challenges with Zurich term insurance
Maximum 35 years of cover
Only Annual and Monthly premium payment facilities are available
Riders like accidental death benefit or partial disability benefit are not available
Click here to know more about International Term Assurance from Zurich International Life.
Option 2 - Live Life from MetLife
Next on the list is the Live Life term plan from MetLife UAE. It provides financial protection for you and your family when you are unable to provide for them due to critical illness or death. The maximum policy term is 30 years and the maximum age of cover is 85.
This plan gives you two options to choose from;
Decreasing Term Insurance with amortization rates 0%, 4%, 6% or 8%
Level Term Insurance: A regular term plan with a maximum term of 25 years
The live life plan also has three premium payment options to select from
Single Pay: Where you can choose to pay the whole premium as a single lump-sum payment. Although this is the most cost-effective option, it is not a viable option considering the time value of money.
Also, pre-paying life insurance is generally a bad idea.
However, it can be useful for ex-pats who are looking for an international cover but are unsure if they can continue to pay premiums when they move out of the UAE.
Limited Pay: You can choose to pay premiums for 50% of the policy term. For eg: If your policy term is 10 years, then our Premium term would be 5 years. This option helps ex-pats pay their insurance premiums faster while they are living and working in the UAE.
Regular Pay: The regular pay option is where you pay premiums up to the selected policy term. This option is ideal for residents looking to buy term life insurance with premiums.
In addition to the usual riders, Live Life provides a Unique rider called Forever Plan.
It provides the insured with a lifetime monthly income in case of Permanent Partial Disability or Permanent Total Disability resulting from Accident or Sickness. (Minimum guaranteed period of 20 years)
Live life also provides a free second medical opinion service and a medical discount card.
Option 3 - International Protector Middle East(IPME) from Friends Provident International.
International Protector Middle East is an award-winning Term Insurance plan from Friends Provident International. It provides you with three different cover options to choose from:
Stand-alone life cover
Stand-alone critical illness cover;
Life cover or earlier critical illness cover
The premiums for IPME are very affordable, and they start at $17.50 per month.
Like Live-life, IPME also provides limited and regular pay premium payment options.
Free Second Opinion
Friends Provident International (FPI) also provides the world-class second medical opinion service provided by 'Best Doctors®'. This is a free benefit on their International Protector Middle East (IPME) plan.
Click here to know more about IPME from FPI.
Option 4 - Lifeguard - from Oman Insurance
Oman insurance is one of the oldest insurance companies in UAE, operating since 1975 and with a Financial Strength Rating of A (Excellent) for 2020. Lifeguard is a term insurance plan offering cover for residents between ages one to 80. It also comes with the level and decreasing term options.
The unique feature of this plan is that it does not differentiate on premium rates for smokers or nonsmokers. This means the premium rate for smokers will be relatively lower.
The following are the riders on Lifeguard;
Accidental death benefit
Permanent total disability
Critical illnesses covering 40 illnesses (additional or accelerated)
Waiver of premium on permanent and total disability
Hospital indemnity benefit
Lifeguard also offers single and regular premium payment modes.
Option 5 - Hemaya Plus - Family Takaful Term Plan from Salama
SALAMA – Islamic Arab Insurance Company is a leading provider of Shari'ah compliant Takaful solutions around the world. Hemaya Plus is a Term plan with the following unique benefits;
Maximum Age at expiry – 100 Years
Family Income Benefit
Accidental Total or Partial Permanent Disability
Choice of Single or Regular monthly/quarterly/half-yearly/yearly Contribution
It is an ideal solution for residents looking for a Sharia-approved protection plan.
Click here to know more about Hemaya Plus Family Takaful Plan from Salama.
Expert Unbiased Advice & Free Consultation
As an Independent Financial Advisor with more than 15 years of experience, I can help you choose the best life insurance in UAE, after considering the various options, your protection needs, and your budget.
Arrange a free initial consultation for a detailed report on your protection needs and appropriate recommendations.