Shark Tank Reflections : Business Lessons from Ageless Entrepreneurs
Shark Tank is one of my favourite reality shows…
It is entertaining, inspiring, and educative.
While there are quite a few success stories growing out of the Shark Tank, there are a few sad stories as well.
I recently saw pitches of 3 seniors on Shark Tank and learned a few lessons, which I want to share with you.
Mark Singer
The first on the list are Mark Singer, a veteran inventor and an award-winning furniture designer, and his son Kenzo, a Structural Engineer.
Together, they designed and patented a reading glass you can wear on your wrist.
Despite putting $630,000 of his own money into the business, Mark was on the Shark Tank, seeking $25,000.
When asked why he needed the money, he said the following...
"Your most valuable commodity isn't your money. It's your time. You can always make more money, but you cannot make more time. Time gone by is gone forever." - Mark Singer
Mark's main reason for being on Shark Tank was to associate with one or more of the Sharks so that he could leave his son in the company of good people.
He was keen to leave a lasting legacy for his son, and he had a succession plan ready, even while setting up the company.
Instead of just handing over the money to his son. He invented a helpful product, started a company, and wanted to make sure that the company sustained and grew with the guidance of Sharks.
The Sharks liked Mark's business idea, and in fact, all 5 of them joined together to offer Mark Singer $125,000
John Whitehead
The inventor of the Double Chuck Drill. John got the idea of a twin chuck drill in 1987.
Over the next ten years, he personally interviewed over 1900 people to test the market and received a 99.80% positive response. In the subsequent ten years, he made over 25 prototypes, and yet he was not happy with the product.
John spent another five years interviewing people to finalize his design. Overall, he has spent over 16000 hours and 2.30 Million Dollars on this project.
John has received many engineering recognition awards and also registered a patent for the Double Chuck Drill. But to get there, he had to spend all his life's savings selling his house, farm, cars, and almost everything he owned. Even his marriage could not survive the quest to launch his invention.
Now, John has exhausted all his resources and is desperate to launch this venture, so he pitched at the Shark Tank Australian for $90,000 for a 25% stake in the company.
Unfortunately, the Sharks did not see much potential in the business; hence, they did not invest in it.
While I have huge respects for John's persistence, and I pray for his success. I feel that that he never got the right advice and people just took advantage of his dream and stickability.
Radha Krishna Choudhary
At age 86, he emerged from Retirement to appear on Shark Tank India to pitch his startup, Avimee Herbal. Mr Choudhary wanted to help his daughter regrow lost hair and control further hair fall.
So he created a unique formula that can cure hair fall and even regrow hair.
"Through my knowledge and passion for Ayurveda, I want to solve people's hair and skin problems and spread happiness. I have resolved to regrow people's hair," claimed Choudhary on the show.
He, along with his daughter and grandchildren, pitched for INR28,000,000(USD336,000) for 0.50% of their company valued at approximately 67 Million Dollars.
While they could not secure a deal at the Shark Tank due to the size of their business, it continues flourishing. Avimee Herbal has expanded its operations to the UAE and is set for spectacular growth.
Lessons I learned
Avoid The Perfectionism-Procrastination Loop.
Good ideas are a dime a dozen. Great ideas are rare. When you have a great idea, don't wait for long to launch it. The same applies to investment as well. Invest as early as possible and whenever you have the money. Don't wait for the perfect time or market opportunity.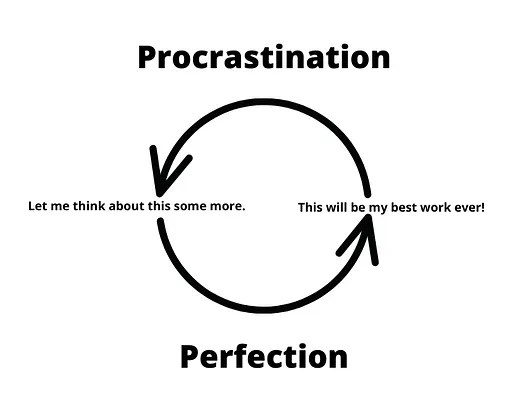 Source: The Unhealthy Pursuit of Perfectionism
Seek Correct Validation Before Investment
Before investing significant amounts of time and money, it's crucial to validate the market demand for the product appropriately. Although John's drill was innovative, he spent 28 years without establishing its real market potential.
Source: 6 steps to validate your new product ideas
Collaborate
You cannot do everything by yourself. Collaborate with people who complement your skills and resources, like Mark Singer and Radha Krishna Choudhary. When necessary, seek professional guidance before it is too late.
Strike When Hot
Seek investors before while you still can put equity into your business or when your idea is hot. Do not wait until you are desperate to launch the business to seek equity. Investors want to invest in lucrative businesses rather than on desperate inventors.

The Cost of Passion
John's dedication to his invention came at significant personal and financial costs. Entrepreneurs should be passionate, but it's crucial to recognise when to pivot or seek outside assistance.
Value of Time Over Money
As Mark Singer expressed, time is a non-renewable resource, and it is more precious than money. Entrepreneurs should be conscious of how they spend their time and ensure it aligns with their long-term goals.
Think Long Term
Both Mark and Radha Krishna thought much beyond the business's launch. Their focus on a succession plan underscores the importance of thinking about the future of a business, especially if the entrepreneur wants the venture to outlive them and benefit future generations.
Does your business have a succession plan or an exit plan? If not, let's speak.
So, these were the lessons I could learn from these three unique pitches on Shark Tank.
What are your thoughts?
Let's continue the conversation on Linkedin. Click here to post your views.

Author, Blogger & Independent Financial Advisor. My goal is to give you actionable tools for creating passive income and building wealth. More than 10,000 expats have already used my ideas to jumpstart their journey towards financial independence. Connect with me to start yours...