In UAE, Unit Linked Plans are available as Whole of Life Insurance.
International Life Insurance companies Like Zurich International Life, MetLife and Salama offer such plan in UAE.
What is Unit Linked Insurance?
A Unit Linked Insurance is basically an Insurance contract with with an investment option in Mutual Funds. It is a combination of both an insurance and a regular savings plan or a Systematic Investment Plan (SIP).
How does it work?
As in any insurance plan, the Unit Linked Insurance has a defined Sum assured, with a defined term or as whole of life insurance. The Premium payment term can be specific like 10 years, 15 years, 25 Years etc, or whole of life.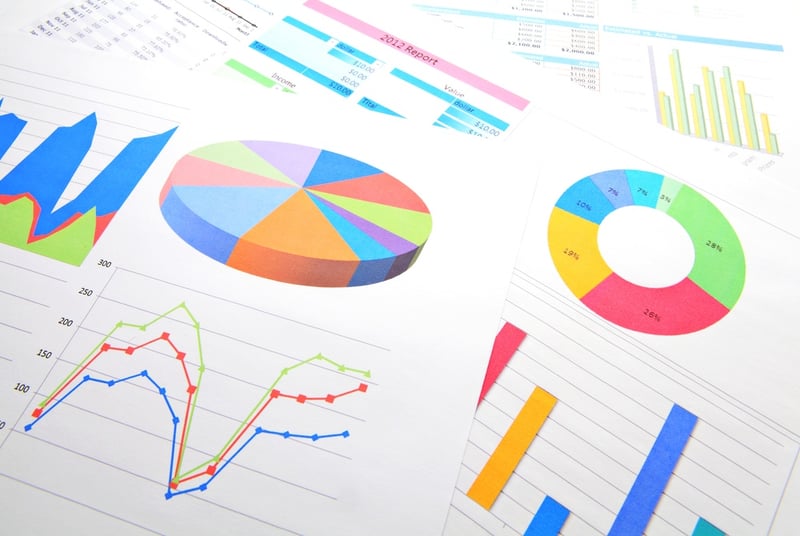 When the Insured pays a premium on his Unit Linked Insurance, it is invested in units of funds selected by the investor or his financial advisor.
Every plan has an investment account, which holds the various units of funds invested. The value of this account grows or diminishes according to the performance of the funds invested.
The monthly plan charges and the mortality costs(Cost of insuring your life) are deducted every month from the investment account.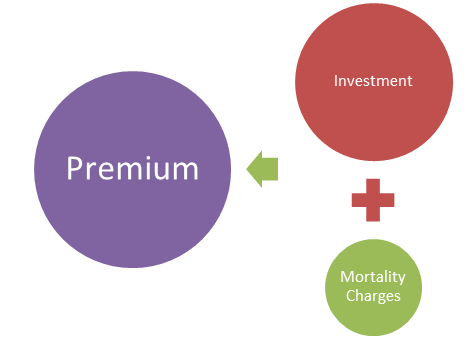 Sum at Risk
In a ULIP Plan, Sum at Risk is the difference between the actual sum assured and the value of funds in the investment account.
Let's see an Example, where an individual buys a ULIP of $100,000 Sum Assured.
His Sum at risk at the beginning of the plan was at $100,000. When his investment account value goes up due to regular investments and market growth, the sum at risk reduces proportionately.
This means, the mortality charges will be charged only on the Sum at risk which is decreasing due to increase the value of his investment account. So more money is available to invest in later period of his plan, hence the growth is faster in the later years.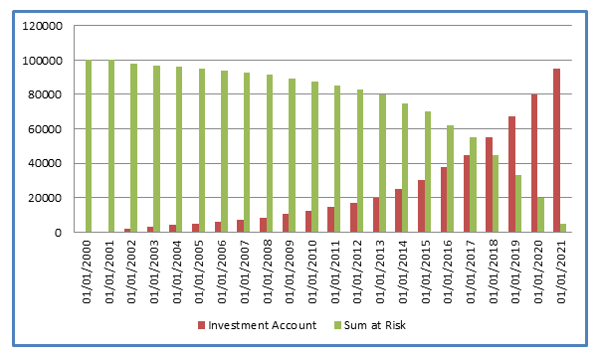 Advantages and Disadvantages of Unit Linked Insurance
Advantages

Disadvantages

Lower Overall Cost:

Since the Unit Linked Insurance plan accumulates cash surrender value, the overall cost of the plan works out to be lower when compared to a term assurance.

For Eg : The total premium payable by a 30 year old non-smoking male resident of UAE on a term assurance with life cover would be $ 135.87*35*12 = $57,065.00.

If he chooses a ULIP for a same cover and period, his total premium would be $350*20*12 = $84,000.

However at the end of 35 years he will have a cash surrender value of $279,895 @ an average growth of 8%, which he can use for his retirement if he surrenders the insurance plan.

Higher Premium: The premiums on Unit Linked Insurance are usually higher than term insurance, because it includes an investment option also.

For Eg : The Premium for a

term assurance

for a 30 year old, non-smoking male resident for a life cover of $1,000,000 would be $ 135.87 for 35 years.

Whereas the premium on ULIP would be $ 350 for 20 years, covering whole of life.

Flexible:

The ULIP plans offer great flexibility in increasing or decreasing the cover amount and the premiums to suit the financial needs and changing circumstances of the insured, after an initial period of 4-5 years.

Subject to Market Risks:

The sustainability of ULIP's is based on performance of the funds it is invested in; hence the investment advice and strategy are very crucial.

Equally crucial is the monitoring of the performance to make necessary changes to the investment strategy according to the market volatility.

A ULIP with a weak investment strategy or ineffective management is susceptible to low or negative returns and loss of capital.

A good financial adviser will be able to set up and manage a ULIP efficiently.

Premium Holiday :

After an initial period of 4-5 years, the insured can avail a premium holiday while being covered.

High Scope of Mis-selling:

Due to the overall lack of awareness or lack of involvement by the investors, ULIP's are

mis

-sold largely.

Liquidity:

ULIPs offer the benefit of partial or full withdrawal; to cope with unforeseen circumstances, full surrender attracts surrender charges though

Young and Long:

ULIPs are ideal for residents who are young, i.e. less than 40 years of age and for terms longer than 20 years.

For residents above 40 if they are looking for longer cover term for protecting their business, or for any purpose ULIP's will be a better option.

For shorter terms they would be better off buying term insurance.
Also Read : Difference between Term & Whole of Life Insurance
To know more about investing in a Unit Linked Insurance Plans in Dubai-UAE, please contact me on +97150-2285405 or arrange a free consultation