Why buy equal or more critical illness cover for a non working spouse?
Buying life and critical illness insurance for a working member in a family is a no brainer. It replaces the loss of income, and hence it is crucial.
But, the pertinent question here is, should you buy life and critical illness insurance for a non-working spouse?
Many expats think that it is sufficient to insure the breadwinner only. And there is no need to buy insurance for the homemaker as they do not earn an income.
Homemaking - No Mean feat.
Taking care of a home is no mean feat, priceless and equally essential as earning an income for the household, and this fact is corroborated by Justice NV Ramana observed in a judgment delivered in January 2021.
A woman prepares food, manages procurement of groceries and shopping needs, cleans and manages the house and surroundings, undertakes decoration, repairs and maintenance work and tends to children and aged members of the household. Despite all of the above, the conception that housemakers do not work or that they do not add economic value to the household is a problematic idea that has persisted for many years and must be overcome. - Justice NV Ramana
The observation came while dealing with a grant of compensation in a motor accident case. The high court enhanced the compensation to relatives of the couple who died when a car hit their scooter in April 2014 in Delhi, India.
A three-judge bench headed by Justice NV Ramana enhanced the compensation by Rs 11.20 lakh(AED56,233.06) to Rs 33.20 lakh(AED166,690) to be paid to the family of the deceased people.
Source - https://english.jagran.com
In the event of losing a homemaking spouse, the breadwinner is often inefficient at maintaining their income and work along with family responsibilities. When this happens, it isn't easy to choose between home or work.
However, by having adequate insurance for the homemaker, the breadwinner does not have to worry about the income at least and focus on taking care of the home and children.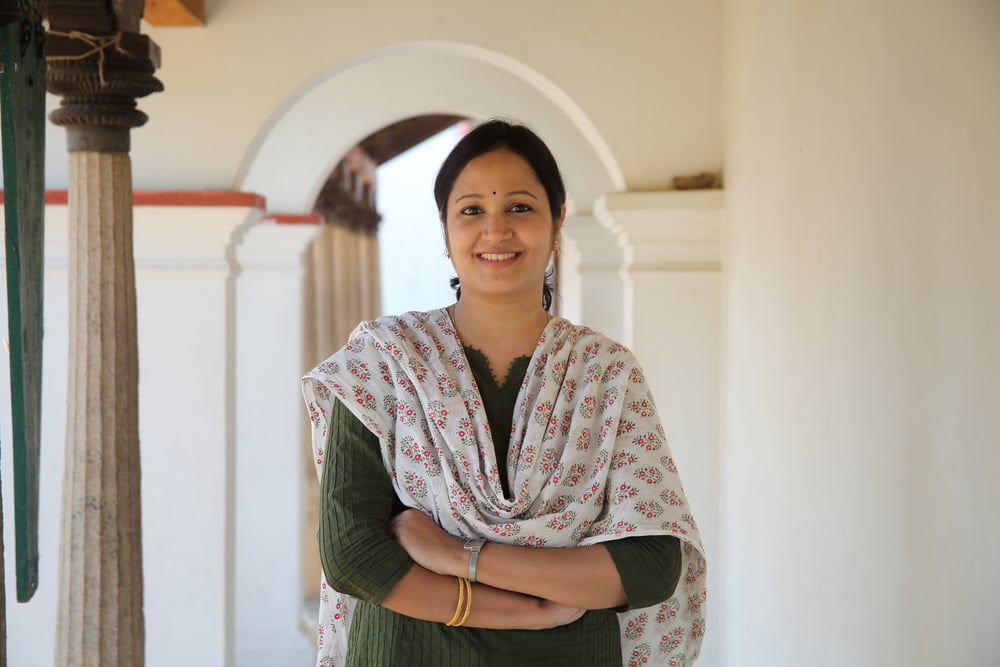 The Expat Family Conundrum
It is difficult for families, especially nuclear expat families, to function efficiently when the homemaker is diagnosed with a major ailment. The breadwinner is torn between work and home, unable to focus at either place. This can significantly impact their performance at work and also affect their physical and mental health.
Also, there are not many paid leave provisions for succouring an ailing spouse.
Many couples chose to avail treatments for major ailments outside the UAE due to the lack of support of the extended family or for seeking preferred treatment. A good percentage of such families relocate back to their home country or a western country, leading to loss of income and a substantial increase in relocation expenses.
Premature or unplanned relocation not only affects the family's income. It also affects the children's education, financial goals and the future of the family.
Having equal or more critical illness cover for the homemaking spouse makes good the loss of income of the breadwinner if they have to take time off work to tend to their ailing spouse.
It can help you afford the treatment without worrying about the scope and exclusions of medical insurance. It can also make the relocation affordable, if necessary.
How Much Critical Illness Cover to Buy?
The thumb rule for critical illness cover for working expats is 3 - 5 years of annual income. It is recommended to buy equal or more critical illness cover for the homemaking spouse.
What type of insurance to buy?
Critical Illness benefit can be bought as a rider either on term insurance or a whole of life insurance. The term insurance is the most affordable insurance plan, providing cover up to a certain period selected at the outset of the policy.
The Whole of life insurance is a comprehensive protection plan with either Whole of life cover or cash surrender value at an earlier age.
Summary and Expert help
Homemakers are the fulcrum, supporting the whole family. They work day and night selflessly to ensure the well-being of each member and provide emotional assistance and a financial balance.
You can help yourself and your spouse with financial security by having equal or more critical illness cover for them.
As an Independent Financial Advisor, I can help you choose the most affordable critical illness plan for your spouse with the broadest scope of cover.
Click the link below to arrange a free consultation and receive quotes for the Best Critical Illness Insurance in UAE.
Author, Blogger & Independent Financial Advisor. My goal is to give you actionable tools for creating passive income and building wealth. More than 10,000 expats have already used my ideas to jumpstart their journey towards financial independence. Connect with me to start yours...