Ramadan to Ramadan Savings Challenge.
Last year I conceived this idea of setting up this challenge. This idea motivated a few of my readers to save money for Ramadan 2017, which they will happily give and spend.
This year I am starting to post on this challenge a little early to reach out to as many people as possible and motivate them to save for Ramadan 2018.
What is this Challenge About?
The holy month of Ramadan is time to fast, pray and give for the benefit of others. This year's Ramadan also coincides with the Year of Giving, as declared by The UAE's President His Highness Sheikh Khalifa bin Zayed Al Nahyan.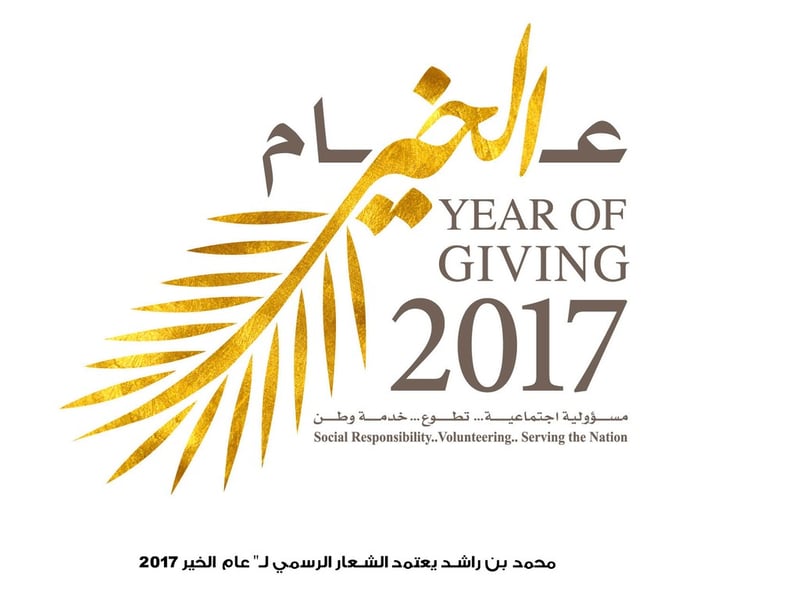 To ensure that we have enough money to give without qualms, spend without guilt and save for the future with enthusiasm, I am inviting people to participate in this challenge.
The goal of this challenge is to save money from this Ramadan to next Ramadan and track it on a weekly basis.
You must earmark a portion of the money saved in this challenge for giving and spending in Ramadan 2018
In 2018 the holy month of Ramadan begins on 15th May and end on 14th June 2018.
This year's challenge begins on Sunday 28th May 2017 and runs for a total of 50 weeks to complete on 14 May 2018.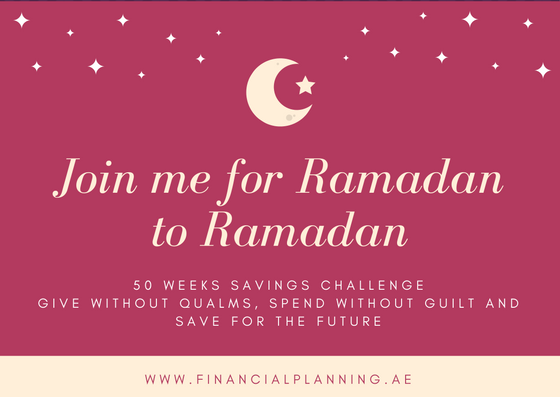 I am planning to save AED 25,000 in the next 50 weeks ending 14th May 2018.
Is it difficult?
Yes, it can be, that is why it called a challenge!!!
I am up for it, Are you?
If yes, then how much can you save till Ramadan 2018
You can choose as little as you want, but make sure your goal is challenging enough and worth pursuing...
Do remember, the more money you save, the more you get to give, spend and keep for your future...
The rules of the challenge
Start Date 28th May 2016

People can join until 1st July 2017

Share your participation in this challenge with your friends and family and encourage them to join as well

Share your progress, thus motivating others as well

I will share my weekly progress on this blog, and also of readers who want to share their progress.
I recommend the following percentages for using the savings next year, for Giving to needy, Spending on ourselves and our family and Saving for our future.
You can have your own ratios, as long as you have minimum 10% in each.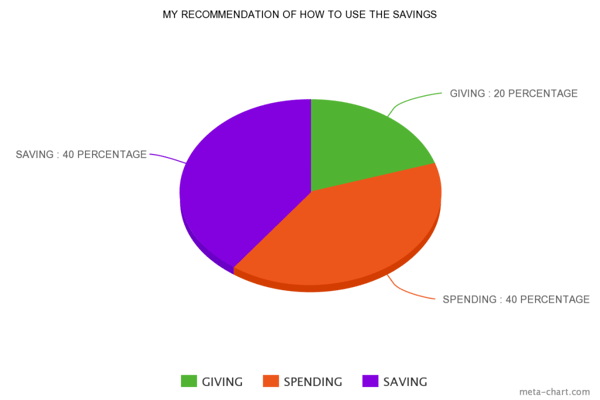 I have already shared my savings goal with my family and also with you all, what about you?
Are you ready to join the Ramadan to Ramadan Savings Challenge?
Let us begin this challenge for a noble cause!
All the best to all participants...