Sifr in Arabic, Anda in colloquial Hindi, Zero in English and a Duck in the cricketing language are the four-letter words most dreaded by every batsman in the world.
Even Sir Don Bradman was no exception to it. He surprisingly had a very high percentage of ducks. Out of his 80 innings, he has scored a duck in 7 innings at a startling average of 8.75%.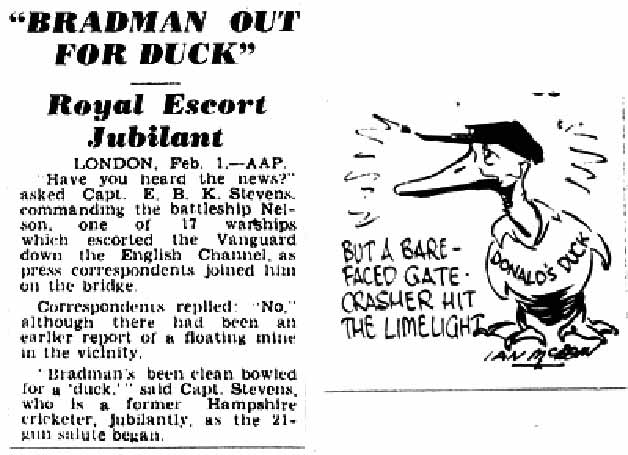 If you list batsmen who have scored more than 10,000 runs in their career, only Younis Khan (9.86 %), Mike Atherton (9.43%) and Mark Waugh (9.09%) are worse than The Don.
OK! But how does this relate to investing and what does it teach?
It teaches a lot! Let me share with you an exciting story. John always knew that he had to put money aside for his future, but he just could not start.
He knew that every passing month and year was making things more difficult. His retirement was at stake, and so was the college education of his children and their future.
He also knew that his dream of owning an apartment in Dubai was fading away as time passed-by.
While John was very concerned about his future, he was also afraid of losing his hard-earned money.
So what do you think John did in this situation?
Nothing, yes you heard it right, he actually did nothing.
The fear of failing at investing; leading to loss of money, always kept John from investing his money.
Read - 5 Reasons why people fail at investing?
He decided to speak to his friend Smith about this. Smith told him about Bradman's brilliant 99.94% test average and his dubious seven ducks including the infamous duck in his last innings.
In spite of failing to score in 7 innings, Sir Bradman had managed average of 99.94 in test cricket.
If the Don had stopped paying cricket, due the fear of getting out for a duck, then he would not have earned the title of the greatest batsman in the world.
Likewise, investing may look daunting, to begin with, and the chances are that you would fail sometimes. As in sport or every other endeavour of life, with Patience, Practice and Perseverance, one gets to enjoy the fruits of investing wisely.
Thankfully the chances of you scoring duck or losing all your money are very remote with prudent investing.
Investing can be highly rewarding, with the help of an Independent Financial Advisor or coach.

In fact not investing your savings would be more detrimental to your finances, than losing some money while investing. Not investing your savings would be the worse decision you can make with your money..
Also read: How to invest money in UAE, using 3 Bucket Investment Approach…
Idle money is exposed to inflationary risks and would be worth much less in future, than what it is now. Bear in mind that if your money is not working for you, you will have to work for money all your life.
Don't delay any further; start investing for your future now.
Call me on 050-2285405 or register to arrange a Free Initial meeting to review your financial goals, protection needs and help you choose an ideal investment plan.
You can also download my Ebook - 8 Steps to Financial Independence by clicking here.