Metlife Future Protect Review - Financial Planning in Dubai
MetLife Future Protect is a comprehensive, Whole of Life, Unit Linked Insurance Plan catering to the protection needs of the residents of UAE, Bahrain, Oman, Kuwait, and Qatar.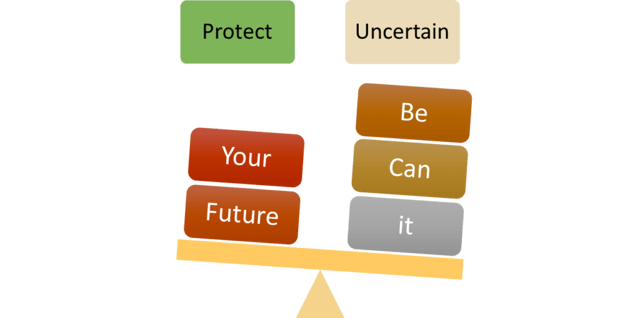 Future Protect aims to answer the most important financial questions like;
How will my family manage if I do not wake up tomorrow?

Will I be able to manage my finances during retirement if I live a long life?

How will I manage if I cannot earn due to Critical Illness or Disability?
About MetLife
MetLife has a global footprint with a Local Insight, serving over 90 million customers in 50 countries, including India, UAE, Oman, Bahrain, Japan, Singapore, North America, South America, Europe, and China.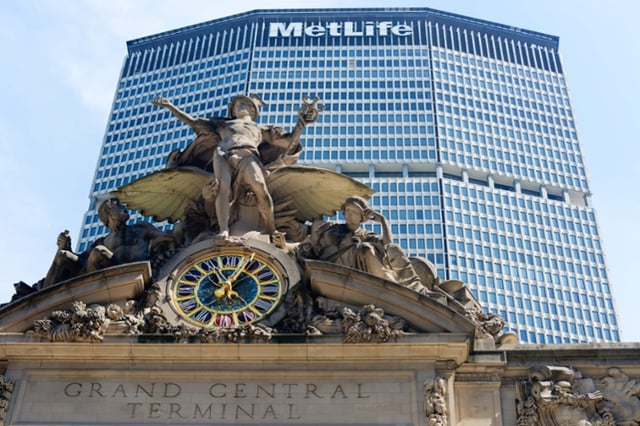 Its financials are robust, ranking 39th on the 2015 Fortune 500 list, with $877.93 billion in total assets as of 31st December 2015.
Product Specifications
| | |
| --- | --- |
| Age eligibility | 20 years to 65 years |
| Minimum Premium | As low as USD 1800 PA |
| Premium Payment Term | Five years to 20 years |
| Currency Options | USD / GBP / EURO |
| Minimum Life Coverage | USD 100,000 / GBP 60,000 / EURO 80,000 |
| Maximum Life Coverage | USD 10 Million/ GBP 6 Million / Euro 8 Million |
| Life Cover Options | Single Life / Joint Life first Death / Joint Life Both Death |
Benefits of Future Protect
Life Insurance Benefit
Life insurance is a crucial element in securing your family's financial future. In the event of the unfortunate loss of life, this plan would provide your family with a lump sum to
make up for your lost income

fund your child's education/marriage

pay off your debts like Mortgage, Car loans, etc

Or to fulfill other financial goals you had for your loved-ones
Access to cash when in need
When in need, you can take a loan for up to 80 % of the net Cash Surrender Value, after the second policy year, without canceling the plan.
You can also make a partial withdrawal after your plan has accumulated sufficient cash surrender value for the partial withdrawal and sustenance of the plan.
Investment Opportunity
As Future Protect is a Unit Linked, Whole of life insurance plan, it also offers you a wide range of investment funds to help you increase the account value of your plan.
Depending on your attitude towards investment risk, you can choose to have your funds allocated to one of the three investment schemes:
Conservative

Balanced

Aggressive.
Or you can choose from more than 150 Mutual Funds and Index Funds.
Your allocated premium will be invested in the strategy/funds you selected at plan inception after an initial payment period.
A proper understanding of your risk appetite and careful analysis of the investment funds is essential for achieving the growth desired.
It is also essential to keep the exceptions low to facilitate investment in less risky funds.
Annuity or Pension Benefits
Future Protect is the only Insurance plan in UAE offering an Annuity or Pension option built-in. You can choose to receive a regular monthly income for your life instead of your account value in a Lump sum.
The monthly income will be paid to you for as long as you live. In the regretful event of your loss of life during the guaranteed 20 years period, your dependents will continue to receive your monthly income for the remainder of the period.
While the plan matures at age 95, you can apply for the pension benefit anytime.
Maximum flexibility
The beauty of Future Protect is your ability to tailor-make your investments to your constantly changing needs and market conditions.
In fact, to leverage on favorable market conditions or to protect your account value from potentially significant market fluctuations, you can make free and unlimited fund transfers from one investment strategy to the other.
Choice of Optional Riders
Future Protect can be enhanced with the following array of riders that will help you protect your financial goals and your family's standard of living;
Accelerated or Inclusive Critical Illness Benefit
In the event of diagnosis of one of the 32 covered critical illnesses, this rider will accelerate (pay) a portion of the death benefit equal to the chosen Accelerated critical illness benefit amount. The life cover value will be reduced by the same amount.
Min entry Age 20 yrs. Max entry age 60 years Max coverage up to 95 years
Min cover $ 50,000 Max cover $ 1,000,000
Standalone Critical Illness Benefit
In the event of diagnosis of one of the 32 covered critical illnesses, this rider will pay the chosen Standalone CI Face Amount. Life Cover is unaffected.
Min entry Age 20 yrs. Max entry age 60 years Max coverage up to 75 years
Min cover $ 50,000 Max cover $ 500,000
List of Critical Illness covered by Future Protect
Stroke
End-stage Lung Disease
Motor Neuron
Disease
Multiple
Sclerosis
Major
Cancers
Kidney
Failure
Parkinson's
Disease
Paralysis
First Heart
Attack
Major Organ / Bone Marrow
Transplant
Benign Brain Tumor
Poliomyelitis
Serious
Coronary Artery Disease
Aplastic Anemia
Major Head Trauma
Encephalitis
Heart Valve
Replacement
Loss Of Hearing
Bacterial Meningitis
Apallic Syndrome
Fulminant
Viral Hepatitis
Loss Of
Speech
Blindness
HIV due to Blood Transfusion and/or occupationally acquired HIV
End stage
Liver failure
Muscular Dystrophy
Coma
Progressive Scleroderma
Primary
Pulmonary Hypertension
Alzheimer's Disease / Irreversible
Major Burns
Systemic Lupus Erythematous withLupus Nephritis
Future Protect also offers optional Permanent and Total Disability (PTD) benefits, Accidental Death (AD) Benefit, Waiver of Premium on Death, and Waiver of Premium on Disability, enhancing your scope of protection.
Free Second Medical Opinion
A second medical opinion service from renowned medical centers in the USA is also available for free. A leading medical practitioner, specializing in the field of your illness, will review your test results and provide their expert opinion and recommendations. This benefit is only offered to residents.
Free MetLife Medical Discount Card
A card that offers discounts ranging from 10% to 30% at selected Medical Providers in UAE. This card is only offered to residents
Summary
Future Protect is a Unit Linked Insurance Plan, hence the investment strategy and growth rate assumptions play a vital role in the sustenance of the plan and the benefits chosen.

It is crucial to understand the implications of market volatility on the long-term sustenance of the plan.

It is not an investment plan as widely portrayed by many, it is primarily an insurance plan, with an option of converting the cash surrender value into an annuity later when approaching retirement.

Early surrender of the plan will attract surrender charges. Hence you may get back much less than what you paid as premiums.
Your financial advisor should be able to guide you in setting up a robust investment strategy.
If you need help setting up an investment strategy or managing your existing plan, feel free to call me at +97150-2285405 or Arrange a Free Initial Meeting.
Author, Blogger & Independent Financial Advisor. My goal is to give you actionable tools for creating passive income and building wealth. More than 10,000 expats have already used my ideas to jumpstart their journey towards financial independence. Connect with me to start yours...