Term Insurance in UAE – An Overview of features & limitations
Term Insurance is the simplest and the most affordable tool for protecting loss of income and liability.
A Term Life Policy is like renting Life Insurance for a specific period of time. It's more affordable than Whole of Life and Endowment Plans, but has no cash surrender value.
It can help you avail adequate cover at very low premiums.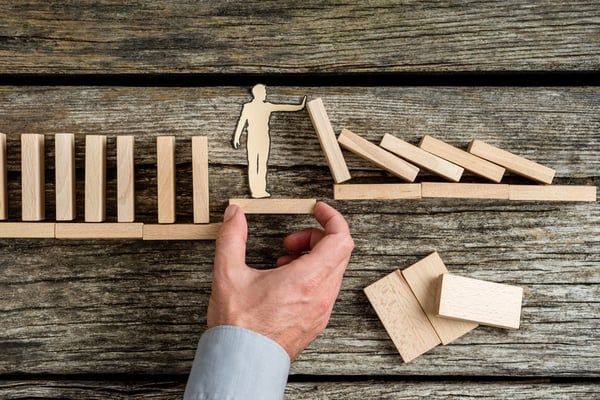 The features of Term Insurance are as follows;
Choice of Riders :

You can purchase term

life insurance in UAE

with the following riders;
Critical Illness Cover

Permanent & Total Disability

Accidental Total or Partial Permanent Disability

Accidental Death Benefit

Passive War Benefit

Waiver of Premium

Family Income Benefit

Forever Benefit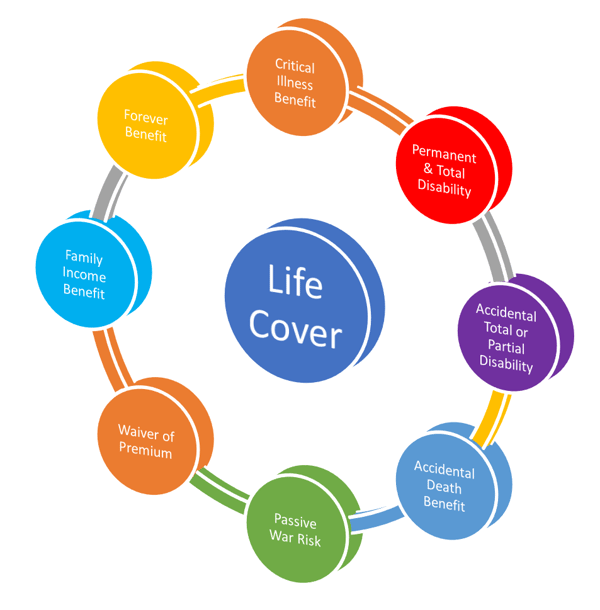 Choice of the term(No of years of cover):
You can choose the length of the plan depending on your protection needs; For example, 10, 15 or 20 years (the term). Some companies offer term insurance up to age 100 as well!
The length of cover must be based on the number of years you want to protect your income, depending on the age of your dependents, how long you might have to support them, your expected retirement age and many other factors.
A financial advisor will help you determine the ideal term of cover, during the financial planning process.
Cheap when young:
Term Insurance premiums are low when availed at a young age, and the premium increases as the person grows older. Hence youngsters are advised to avail up to 10 - 15 times of annual income as life cover as early as possible.
Doing this ensures, that your life cover premiums are locked at the time of purchase of the term insurance.
The following table shows the premiums payable on a Million Dollar life cover over different ages of a non-smoking resident in UAE;
| | | | | | |
| --- | --- | --- | --- | --- | --- |
| Age of insured | Term of plan | Monthly Premium | Total Premium Paid | % Increase from previous | Percentage of increase from age 30 |
| 20 | 35 Years | $115.39 | $48,463.80 | Nil | Nil |
| 25 | 35 Years | $131.28 | $55,137.60 | 13.77% | Nil |
| 30 | 35 Years | $158.89 | $66,733.80 | 21.03% | Nil |
| 35 | 35 Years | $211.96 | $89,023.20 | 33.40% | 33.40% |
| 40 | 35 Years | $395.90 | $166,278.00 | 86.78% | 149.17% |
| 45 | 34 Years | $569.73 | $232,449.84 | 39.80% | 258.57% |
| 50 | 29 Years | $883.17 | $360,333.36 | 55.02% | 455.84% |
| 55 | 24 Years | $1,187.45 | $341,985.60 | -5.09% | 647.34% |
Joint Single or Single
One can avail a Term Assurance either on individual life or on Joint Life basis with one's Spouse, Business Partner or along with a Joint Property Owner.
No Surrender Value:
These plans have no cash surrender value or maturity value on survival. Term Insurance plans are pure protection schemes, aiming to provide large cover at low premiums.
How are the Premiums Calculated?
The Premiums are based on;
Your age

State of your health

Amount of cover chosen

Policy Term

Riders Selected

Nationality

BMI

Travel history and future travel plans
Types of Term Insurance
1. A Level Term Life Insurance
Offers the same payout throughout the term of the policy. The insured's dependents would receive the same amount whether the insured died on the first day after taking the policy or on the last day.
With level term assurance, premiums are fixed for the duration of the plan, and a claim will be paid if a death occurs during the life of the plan.
A level term assurance policy is taken out for a fixed term. This type of term assurance policy is typically used for providing security to dependents up to a certain age.
Insurance Companies in Dubai, like Zurich, Friends Provident, Metlife, Salama and Noor Takaful offer this type of Insurance.
They also offer many riders like Critical Illness Cover, Permanent Total Disability and Waiver of Premium, etc.,
2. A Decreasing Term Life Insurance
The cover amount reduces by a fixed amount each year, ending up at zero by the end of the term.
Because the cover amount reduces, the premiums on this type of policy are lower than level term policies.
People usually buy decreasing term insurance plans to protect a mortgage, where the amount of cover reduces with the mortgage outstanding.
This type of term assurance is less expensive than level term assurance.
Insurance Companies in Dubai, like Zurich, FPI, Metlife, Salama and Noor Takaful offer this type of insurance.
Limitation of Term Insurance plans
The only drawback of this kind of life insurance is that if the insured outlives the insurance plan, then he neither is covered anymore nor he gets any return from the insurance plan.
You have to carefully consider many future circumstances when deciding the term of cover for such policies.
If you choose a shorter term your family's income or commitments are at risk, and if you choose a longer cover term than required, then you end up paying higher premiums.
Expert Help on Term Insurance in UAE
If you are looking for life insurance in UAE, and need more information to help you choose the right type of Insurance, Arrange a free consultation or contact me on +97150-2285405.