What is the Best Investment in UAE for Expats?
Luxuries of the past have become the needs of today; e.g. Private Schooling, Branded Clothing, Mobile Phones, Cars, and Air Conditioning.
Our needs and desires have grown multifold, and so has inflation, yet UAE

interest rates are at all-time lows.
Unlike in the past, merely earning and saving more money cannot make you Wealthy. To win with money, you may have to do one more thing right, i.e. Investing.
Investing is putting your money at work. The harder it works, the better it is for you. Choosing the right investments is the key to success.
Best investment options in UAE for Expats;
Mutual Funds - Active/Index & ETFs
Mutual Funds and ETFs are ideal for both beginners and seasoned investors over the medium to the long-term investment horizon.
What is a Mutual Fund?
A Mutual fund is a pool of money, managed by professionals to grow wealth/provide income or do both; while mitigating business and liquidity risks. It typically invests in one or more of the following asset classes;
Stocks

, also known as Shares or Equities

Bonds

- Corporate and Sovereign
What is an Index Fund?
An index fund is also a Mutual Fund; but with a predetermined investment objective of mirroring an index or a benchmark. It is a passive investment strategy.
E.g., The Vanguard U.S 500 Stock Index Fund. This fund aims to mirror The S&P 500 index, which tracks the volume and the share price of 500 large U.S. companies.
You can choose to invest from a wide range of index funds varying considerably according to the indices they track.
Click here to know more about Index Funds
What is an ETF?
Contrary to popular belief, An ETF is a slightly more complex investment vehicle. It is also a pool of money, investing in an index or a commodity. However, it is actively traded on a stock exchange, with its price varying throughout the day, in line with the underlying investment.
Stocks, Bonds, and Commodities
Direct investment in Stocks, Bonds, and Commodities is ideal for both, seasoned and sophisticated investors. They are more risky and volatile than Mutual funds/ETF's
What is a Stock?
A stock is a certificate that confirms your partial ownership of a company. When you buy a company's stock, you are purchasing a small portion of that company, thus participating in its profit and losses.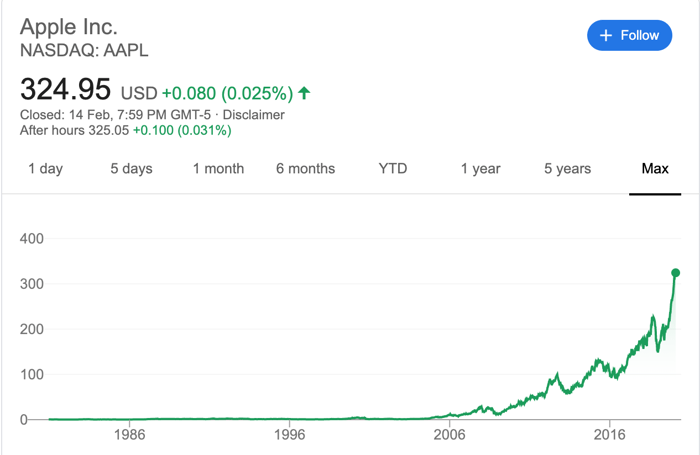 Investors buy stocks of companies they believe will go up in value and or will provide a share of profits in the form of a dividend.
When the value of such stock goes up, it may be sold for a profit.
What is a Bond?
A bond is a certificate that confirms a loan advanced by an investor to a borrower - Corporates, States, or Countries. The borrower is usually known as the issuer. The issuer promises to pay regular interest, known as a Coupon.
The risk and returns of a bond are based on the credit rating of the issuer, bond currency, and many other factors. Sovereign and State issued bonds are considered to be safer than Corporate or Municipal bonds. An investment in bonds is usually less risky than an investment in stocks or commodities.
What are commodities?
Typical examples of commodities are Gold, Silver, Crude Oil, Platinum, and Copper. The demand and supply of a particular commodity drive its prices up or down.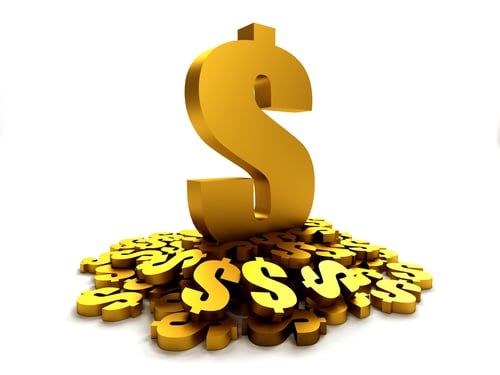 The trading of commodities happens through futures and options on exchanges like the Dubai Gold & Commodities Exchange. They facilitate and regulate the trading activity to ensure fair treatment of the investors.
Even seasoned investors avoid trading in commodities, due to the higher risk of loss of capital and lack of expertise in the field.
You may, however, invest in Gold via gold certificates, ETFs, or index funds for liquidity and as a hedge against inflation and market risks.
Pension / Annuity Plans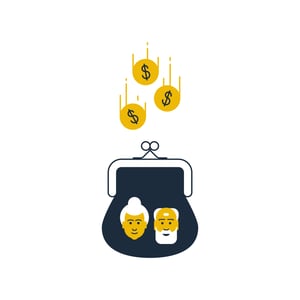 An Annuity or a pension is insurance for retirement. It is a contract issued by an insurance company, against an upfront payment, for providing a regular income over the life of a person who buys it.
Annuities can be a dependable source of steady income for retirees for their whole life.
Fixed, Variable, Immediate and Deferred annuity are some variants of annuities available for investing.
Click here to know more about Pension Plans in UAE.
Endowment Plans
An endowment plan is life insurance and a savings plan bound together. Much like a crossover car or CUV, that offers the space & comfort of an SUV and the fuel efficiency of a sedan, at an affordable cost.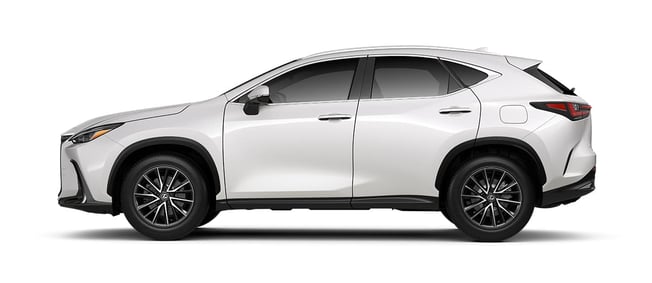 Image Source: https://www.lexus.com/models/NX
An endowment policy may not be the most ideal life insurance or investment. Nevertheless, it works exceptionally well for expats looking for disciplined long-term capital accumulation with little or no capital risk and stable returns.
Endowment plans are well suited for non-negotiable goals like; Child Education, retirement, etc.
Unlike market-linked investments, Endowment plans provide a definite outcome on maturity or death; making the achievement of your goals more certain.
Click here to know more about Endowment Plans in UAE
National Bonds & FCNR Accounts
While the above-discussed options are for long-term investments, there is a definite need for short-term investment as well.
National bonds offer 1.00 - 2.00% returns along with an opportunity of winning a lucky draw. You can easily invest in National Bonds online or via various Money exchanges
NRIs can invest in US Dollar Bank deposits (FCNR Accounts) with leading Indian banks like ICICI, HDFC, and SBI for their short term and emergency savings needs
Property for Self-occupation
Given the peerless infrastructure, tax-free income, and low crime rate, there is a steady increase in the number of UAE residents. Addedly, ex-pats are now living longer in UAE than in the past.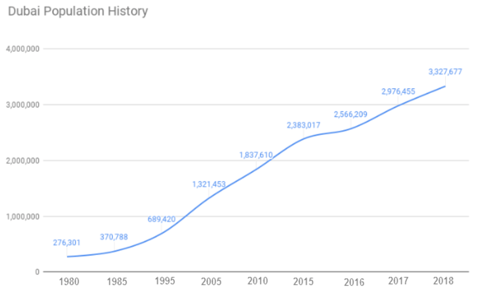 The Long-term Visa offered by the UAE government from last year makes it more attractive for ex-pats to live here longer.
Dubai is continuously growing in length and breadth. A new supply of both high-end and affordable housing projects hitting is the market every month.
The continuous supply of housing units has kept the property prices low, making it possible for many aspiring residents to invest and live in their property.
Besides the low property prices, the availability of mortgages on low interests has made the equation more favorable for the end-users to buy instead of renting.
"With the Expo 2020 projects like the Dubai Metro extension and Al Maktoum International Airport taking shape, the Dubai real estate market is likely to see a positive impact in the coming years." - www.bayut.com
While buying an investment property is debatable, buying property for self-occupation is undoubtedly a good idea.
How to choose the best investment in UAE?
The Holistic Financial Planning process, including cash flow planning, helps you identify appropriate goals, establish investment horizons and allocate savings wisely.
Engaging with an Independent Financial Advisor can help you;
Set up a Holistic Financial Plan
Determine the Right Asset Allocation
Choose the right investment(s)
Review progress at regular intervals
Make rational investment decisions in line with your goals and risk appetite.
Rebalance your portfolio when necessary
Free Initial Consultation
As an Independent Financial Advisor, I help ex-pats in UAE choose the best investments to accumulate wealth, create passive income and achieve financial independence.
Schedule a Free Consultation to understand if we can work together on your Financial Planning needs and Investments goals.