The road leading to retirement is very challenging with speed bumps, potholes and many diversions, distracting us from the actual goal.
Be assured that, with adequate planning and disciplined investing it is certainly possible to stay on the right track.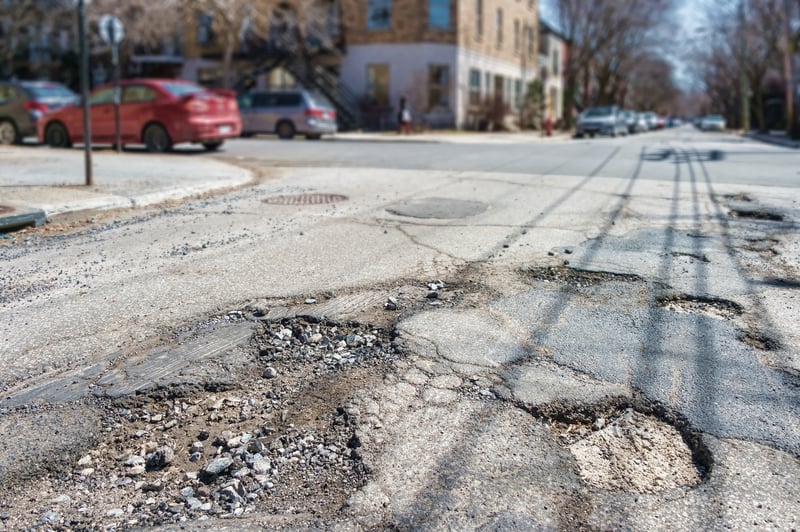 The Road to Retirement - Are you on the right track?
The 5 major factors, which challenge and distract individuals from saving for retirement are;
Factor No 1 - Children's Education
Don't get me wrong here, I know and agree that as parents, we have a huge moral and emotional responsibility of providing the best educational opportunities for our children, but it is equally important to be self-sufficient during retirement.
To start with, you have to understand that if you do not save enough for your retirement, then you will have to live a compromised lifestyle or be dependent on your children, relatives or friends to support you financially.
Expecting children to support you during retirement, will put a burden on their finances, while they are trying to start their own family. It may also strain your relationship with your children.
Bear in mind; that you can get a loan to buy a property, car, college education for your kids and others, but you can never get a loan for retirement...
Spend some time and research on the various options of schools available. Shortlist a few prospective schools with fees affordable within your budget. Do not overstretch or borrow to pay the school fees...
Yes, providing an excellent education for your children is important, but it should not force you to ignore your retirement...
Please visit the links on this blog post to view the list of schools in Dubai, their fees structure and the 2014-2015 KHDA ranking of schools, to help you shortlist prospective schools with affordable fees
http://www.expatwoman.com/dubai/monthly_faqs_school_fees_6135.aspx, to view the list of schools in Dubai and the fees structure.
Most parents tend to ignore retirement savings, while they are focussing on Saving for their children's higher education. Consult your financial adviser to understand, how you can afford to save both for your retirement and for your children's education within your disposable income.
The key lies in identifying your financial goals early so that you have sufficient time to focus on them.
Factor No 2 Property Investment
We always want it bigger, better and luxurious, don't we?
Agreed, investing in a property is certainly a good idea and a dream for most of us, but if it prevents you from investing for your retirement, then you should seriously reconsider your property investment decision.
While it is important to have a property to live in during retirement, it is more important to have a regular income to pay bills during retirement.
Figure out how you can do both with the limited budget you have.
Many people borrow both for the downpayment and apply for the mortgage, intending to pay the instalments towards both loans from their regular income.
While this kind of arrangement makes it easier and quicker to buy a property, it puts a lot of strain on the individual's cash flow every month, making him ignore other financial goals.
Even a small financial setback will ruin his cash flow, while a job loss or a major financial setback may put the individual in huge trouble.
Do enough research and analyse your cash flows efficiently before deciding to buy a property. Draw a budget and stick to it.
Property brokers and mortgage brokers will always tempt you to stretch your budget to buy a bigger and costlier property.
Factor No. 3 Inflation
I recollect an interesting quote by Sam Ewing, which goes like this; "Inflation is when you pay fifteen dollars for the ten-dollar haircut you used to get for five dollars when you had hair."
Inflation will certainly make retirement saving difficult, making you make work harder to save more during your working life.
Be advised that only savings will not help beat inflation. You will have to identify investment options which consistently beat inflation, thus making your money work harder, instead of you having to work hard for the money.
My grandfather's choice of retirement savings was pretty simple; he invested in a Public Provident Fund and term deposits, fetching him returns more than inflation.
My father had to look at mutual fund and stock market investing, in addition to his pension plan.
My choice of retirement savings are much complex, thanks to various aspects of inflation, taxation, etc...
A good financial adviser will be able to understand your risk appetite and recommend suitable investment options, helping you beat inflation and invest for your retirement...
Factor No 4 - Market Fluctuation:
Yes! Stock market investing is risky, but there are better options, like Mutual funds, ETFs and other systematic investment plans.
Talk to your trusted financial adviser, who can explain the pros and cons of various investment options to help you choose an ideal retirement savings plan with appropriate asset allocation.
If you do not have an advisor, feel free to contact me and arrange a free initial meeting, when I will be able to analyse your financial situation, your goals and risk appetite to recommend a suitable retirement plan.
Once the plan is set up, I can also help you manage the plan effectively, to make sure that the scheme is helping you achieve your goal.
The following video fully explains the need to start your retirement plan early in your life, and the impact of delaying retirement savings.
The following calculator will help you understand how much you will have to save every month, to reach your retirement goal.
Factor No 5. Health and ability to work
Unfortunate health setbacks like Cancer, Heart attack, an accident or injury, not only stop an individual's income. It also drains out his savings.
Maintaining a good and healthy lifestyle with proper food habits and exercise is essential to ensure well-being.
Investing in a good term insurance with critical illness cover will protect loss of income, in the unfortunate event of diagnosis of a critical illness or disability before age 70.
Investing in a Whole of Life Insurance, with a critical illness rider will not only help you protect loss of income during your working life, it will also protect your retirement savings.
It will pay out an agreed sum of money if you are diagnosed with a critical illness, during retirement before age 95.
I have placed links on this blog post to articles on critical illness insurance and a whole of life insurance, read them if you are interested...
Click here to know more about the benefit of Critical illness insurance.
Click here to find out more about Whole of life Insurance
Summary
Hire a Financial Planner / Adviser to help you prepare a written financial plan.

Establish steps of actions, based on your priorities and disposable income

Start early, do not postpone saving for your retirement

Insure loss of income with adequate critical illness and disability insurance.

Review the performance of your retirement plan with your financial adviser regularly.
As indicated at the beginning of this post, appropriate planning and disciplined saving and investing will keep you on the right track towards financial independence and peace.
As an Independent Financial Advisor, I can help you set up and manage a robust retirement savings plan. Arrange a Free Consultation to discuss further...