India's Growth Story
India currently ranks eighth on the list of most-valued equity markets, crossing the $3 Trillion mark in May 2021. Despite the harrowing impact of the pandemic a young and digitally enabled India is pushing forward its growth agenda slowly but steadily. Both local and international investors are bullish on India's growth outlook and are continuing to invest in India.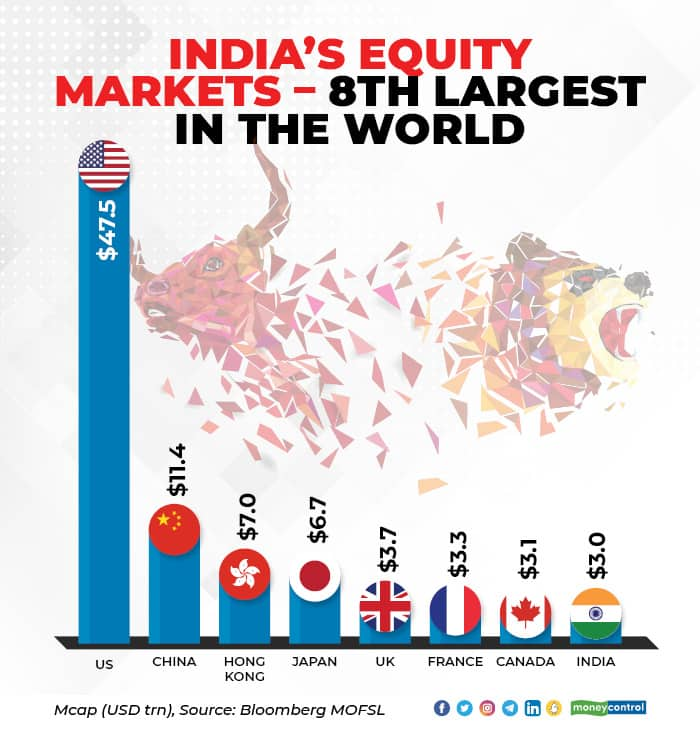 Source: Moneycontrol.com
There is an enormous opportunity for Investors to create and grow wealth by participating in India's growth story.
"If India continues on its present growth course, it could have a US$5.6 trillion economy in 20 years. To create a US$10 trillion economy, India will need to accelerate its growth to 9% CAGR over the next 20 years" - Future of India - The Winning Leap by PWC
Investing in Indian Mutual Funds in US Dollar and other leading currencies not only helps you benefit from India's growth, it also has the following advantages;
Tax advantage (10% LTCG)

Align's well with Children Education Savings and other important goals like retirement and immigration.
Given the opportunity and the above advantages NRI can invest in India in US Dollar-Denominated Mutual Funds.
Here is a list of Top 10 US Dollar-Denominated Indian Mutual Funds in UAE;
---
Summary
With one sixth of the global population, India has the necessary Intellect, Passion, Hunger, Energy, Entrepreneurship and Creativity to grow as a economic super power in the next 2 decades.
Growth of 7% to 8% is a given in India provided we don't do something drastically wrong. If we start executing and implementing, we can achieve growth of another 2%. Raghuram Rajan - Ex Governor Reserve Bank of India
Investing in Indian Mutual Funds in USD can provide an NRI in UAE a best of both worlds advantage.
Expert & Unbiased Advice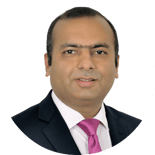 As an Independent Financial Advisor, I am able to help you set up a Holistic Financial Plan and choose the most suitable investments to help you achieve your goals.
My professional qualifications include certifications in Financial Planning, Investments and Insurance from CII - The Chartered Insurance Institute - UK - the premier professional organization in the insurance and financial services industry.
You can view the testimonials of my clients here.