"A reader lives a thousand lives before he dies. The man who never reads lives only one."

- George R.R. Martin
I have lived a few hundred lives, thanks to the books I have read. All I am today in mind, body and soul is a reflection of the books I have read, and people I have met in my life.
While I may not have a specific choice on who, when and how should touch my life, I certainly do have a choice as to which book, I should allow to touch my soul and shape my thoughts.
The following are four books, which have inspired me to confidently seek wealth, peruse financial independence and attain peace(Financial Nirvana)
Book 1: Think and Grow Rich by Napoleon Hill
It is said to be the "Grand Daddy of all success books". This book was written by Napoleon Hill in 1937, at the request of Andrew Carnegie - A business magnate, steel tycoon, and philanthropist, who if lived today would have been richer than Bill Gates, and Carlos Slim put together.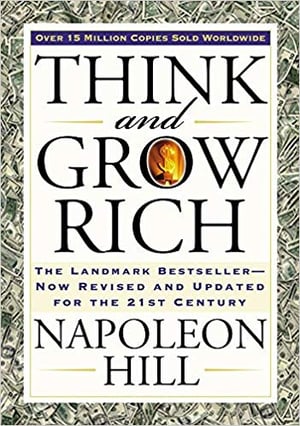 In this book, Napoleon Hill talks about the 13 tried and tested principles to riches. I have read this book a few times and have started applying these principles in my life.

I' am happy to say that the application of these principles is contributing immensely to the increase in my income and wealth.
You can download a free copy by clicking this link.
The audio version of this book is available on Amazon.
These principles suggested in this book are powerful; if applied with dedication and discipline, they will undoubtedly lead one to riches he desires.
Book 2: The Richest Man in Babylon
I was introduced this book only this year, and I have read this book more than three times, because of the simplicity of the ideas discussed in this book.

We currently live in a world which expects complex solutions to simple challenges in life, and more often than not, we tend to ignore ideas which seem very simple.

This book was written by George Samuel Clason, who has managed to express the complex lessons of money via interesting parables of ancient Babylon. This book was compiled from a series of individual parables in 1926.

The ancient stories are entertaining, compelling and enlightening. The highlights of the book are
The Seven Cures for a Lean Purse

The Five Laws of Gold

The Gold Lender of Babylon

The Camel Trader of Babylon

The Clay Tablets From Babylon
The Seven Cures for a Lean Purse are my favourite in this book, and I highly recommend everybody read this book as early as possible in their life
A free PDF version of this book can be downloaded by clinking this link.
The audio version of this book can also be found on Youtube; I have embedded the audiobook for your convenience to this post;
Book 3 - Total Money Makeover by Dave Ramsey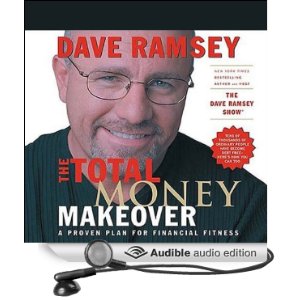 While the above-listed books are set on an ancient stage, Dave Ramsey's Total Money Makeover is a sleek and modern approach towards money.

Dave Ramsey is an American author and motivational speaker, famous for his Radio Program The Dave Ramsey Show, featuring on over 500 stations globally.
In this Book Dave Ramsey presents to us the " The Seven Baby Steps" towards Financial Peace. As the heading suggests the ideas are simple but very effective in managing money, debt, investment and wealth.
Book 4: Rich Dad Poor Dad - Robert Kiyosaki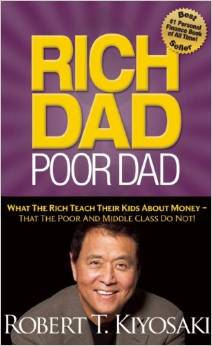 Rich Dad Poor Dad is a book teaching the lessons of money from two different but contradicting perspectives; One of a poor dad who believed that "The love of money is the root of all evil." and the rich dad who thought "The lack of money is the root of all evil."
The author starts the first chapter stating "One of the reasons the rich get richer, the poor get poorer, and the
middle-class struggles in debt are because the subject of money is taught at home, not in school."

He firmly believes that financial education should be provided to all when in school so that they can master it when they graduate and are ready to face the realities of life.

For me, this is a must-read for every person seeking financial independence and peace.

I have shared my list, and I am quite sure that these books will undoubtedly keep inspiring me to seek wealth and pursue financial independence.
What about you?
Have you read these books? Did you find them inspiring? What are your favourite books on money inspiration?

Let me know what you think by leaving a comment below.