Welcome to the New Normal
No, not the one after the advent of Covid-19.
I am referring to the new normal amidst the tight monetary policy by central banks globally.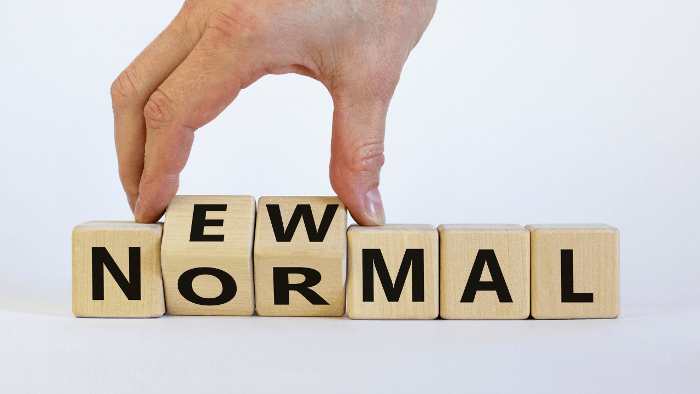 In the last week's newsletter, we discussed the rising inflation in the US, reaching a 40 year high of 7.00%
To curb this raging inflation, the Fed is looking to drain some liquidity out of the markets by raising interest rates and selling bonds.
Markets are bracing for a 0.50% increase in interest rates in the US as early as March 2022 and 3 more upward revisions this year.
In response, the long-term bonds yields rose sharply, putting more pressure on equities, particularly the growth stocks.
As we already know, stock markets in the last two years were mainly driven by cheap credit and excess liquidity.
The Fed now feels that the US economy is strong enough to sustain itself without life support( Excess Liquidity), and in fact, prices have risen too fast and too high.
Hence the swift action to raise interest rates and reduce liquidity.
Selling Spree
However, investors and speculators were uncomfortable with this move and went on a selling spree, much like a crying child whose candy had been snatched!
The S&P 500 was down 5.7%, Dow by 4.6%, while the Nasdaq fell the most by 7.6%. The YTD numbers for the US indices are S&P 500 -7.7%, Dow -5.7%, and the Nasdaq -12.00%
Additionally, last Friday was the expiry date of $3.3 Trillion worth of index and stock options(OpEx). In the last year or so, we have seen high volatility coinciding with the expiry of derivatives contracts.
White circles indicate approximate OpEx days. Source: Bloomberg.
Outlook
While sentiments and events like OpEx or Qudraple Witching can drive the market performance in the short run, corporate earnings tend to give a clear direction in the long term.
Earnings for Q4 2021 and 2022 are expected to grow; however, not like 2021, when the revenue for most companies was up by 40+% YOY.
Despite the recent correction, the PE of many companies is still relatively high, offering little room for growth in valuations. while the expectations for growth are still quite high.
However, the growth outlook for 2022 is still positive, thanks to growing economies and strong consumer demand; but we cannot expect growth like 2020 and 2021.
A globally diversified portfolio of growth and value stocks/funds, blended with bonds, gold, and more importantly, cash, can help you ride out the potential volatility in 2022 with little or no damage.
Also, this correction is an opportunity for those sitting on the sidelines to enter the markets in tranches over the new few months.
Expert Help
Are you holding back on your investment, fearing a market correction?
Or are you unsure how to invest for your retirement or other important financial goals?
I can help...
Click here to Arrange a Free Online Consultation
Disclaimer
Although we obtain information contained in our weekly market update from sources we believe to be reliable, we cannot guarantee its accuracy. The opinions expressed here are my own and may change without notice. Any views or opinions expressed in the above blog post cannot be constituted as financial advice. The information in this blog post may become outdated, and we have no obligation to update it.
The information on my blog is not intended to constitute individual investment advice and is not designed to meet your personal financial situation. It is provided for information purposes only, and nothing herein constitutes investment, legal, accounting, or tax advice or a recommendation to buy, sell or hold a security.
No recommendation or advice is being given as to whether any investment is suitable for a particular investor or a group of investors. It should not be assumed that any investments in securities, companies, sectors, or markets identified and described were or will be profitable.
We strongly advise you to discuss your investment options with your financial adviser before making any investments, including whether any investment is suitable for your specific needs.