List of Medical Insurance companies in Dubai
The post provides a list of Medical Insurance companies in Dubai.
You can choose from this list, the most suitable company and plan based on your coverage needs and budget.
Medical Insurance in Dubai is broadly classified into the following 2 categories;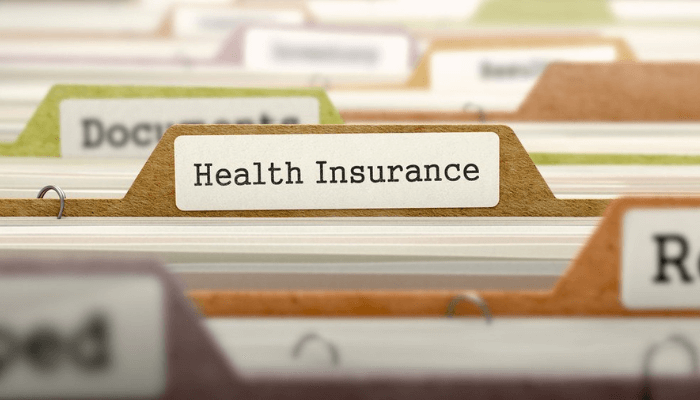 The Essential Benefits Plan or DHA plan
This plan provides very basic and essential coverage for medical emergencies and access to a small list of clinics and hospitals for regular medical care.
For outpatient treatment, direct access to Specialist Doctors and hospitals is restricted and is possible only after recommendation by General Practitioner from an approved clinic.
It is ideal for
For employees earning less than AED 4000, starting at AED 625
Basic Plan for Dependent Parents, starting at AED 2,500
Basic Plan for Dependent Spouses up to age 45, starting at AED 1,650
Basic Plan for other Dependents less than age 65, starting at AED 625
This plan is adequate if you are looking to buy insurance only for visa purposes.
Click here to know more about and to buy the Essential Benefits Plan
The Premium or Comprehensive Benefits Plans
Such plans have a wide range of cover options with a wide range of network hospitals. These are ideal for people who are looking for;
Direct access to Specialist Doctors and hospitals for Outpatient treatment (unlike EBP where access is restricted to General Practitioners at approved clinics)
Higher coverage limits overall and higher sub-limits for Maternity, Prescription Medicines, and outpatient treatment
Wider geographical coverage ( International, Regional and Local Coverage)
Wider Network of Hospitals (Welcare, American, Canadian, Medicare, Zulekha, Zahra, etc...)
Additional benefits like; Dental, Optical, Alternative Medicine, Private rooms, and hassle-free and quick approvals
Comprehensive Benefits or Premium plans are offered by both International and Regional Insurance companies;
Click here to know more about Comprehensive Medical Insurance for Dependent Parents
International Medical Insurance Companies
The following international providers of Medical Insurance offer a wide scope of medical cover, their coverage amount is usually high and is widely used by multinational companies for their staff, business owners, and senior staff in private and government organizations.
Most of the companies in the Jebel Ali Free Zone, Dubai Media City, Dubai Internet City, and the DIFC use International Providers for their staff, to ensure that their staff gets medical care of international standards, whether they are in UAE or traveling abroad for business or pleasure.
International medical insurance companies offer both individual and group health insurance options, and are listed in no particular order as follows;
Bupa International
Now Health
Aetna
Morgan Price
Metlife
Regional Medical Insurance Companies in Dubai
Dubai has set high medical care standards, and regional medical insurance companies compete aggressively with international providers in providing quality insurance coverage at affordable costs.
The regional insurance companies are widely used by most of the government organizations in Dubai, regional business houses, large, medium, and small.
Most LLC companies prefer using regional medical insurance providers, as they provide medical insurance for all categories of employees of an organization.
As there are many regional medical insurance companies in Dubai, I have listed the names which offer quality cover options;
Arab Orient - Mednet
Arab Orient - Nextcare
AXA Gulf
Abu Dhabi National Insurance Co(ADNIC)
Daman National Health Insurance Company
Oman Insurance
Emarat Takaful
Noor Takaful
New India Assurance UAE
Dubai Insurance Co. PSC
Dubai Islamic Insurance & Reinsurance Co
Dubai National Insurance & Reinsurance PSC (DNIRC)\
Emirates Insurance Co PSC
Methaq Takaful Insurance Company
National General Insurance Co(NGI)
Ras Al Khaimah National Insurance Co
Summary
If you are looking to buy or know more about Premium or Comprehensive Medical Insurance plans, please arrange a discovery call by clicking the button below.