Generali is one of the world's biggest insurers, operating since 1831.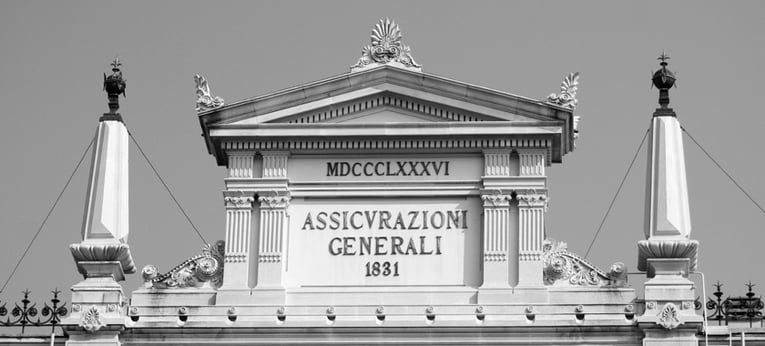 They are an International Insurance company with presence in more than 60 countries and

€530 Billion of Assets Under Management.
Due to their International presence and innovative products, they have collected €70 Billion as premiums in 2016
Generali also features in the Fortune 500 list, ranking no 57 in 2017

In UAE Assicurazioni Generali S.p.A.(Generali UAE) are fully licensed and regulated by the UAE Insurance authority under UAE Federal Law No. 6 of 2007.
They operate as a branch of their parent company in Europe.
---
What Do They do?
Generali in UAE offer the following products and solutions;
Generali Vision - Regular Savings Plan helping you accumulate capital and grow wealth

Generali Choice - Lump Sum Investment Plan helping you grow wealth

Generali Employee Benefits Solutions like Group Life, Group Medical Insurance & Pension Plans
The following are the articles about Generali UAE's products & solutions
---

Why Generali?
Generali's regular and lump sum investment plans are administered by Generali International, based in Isle of Guernsey, one of the most respected and well regulated international finance centres. They offer the following benefits to their plan holders;
Wide choice of investment funds

24/7 online access to plan valuation and management

International Plan - Portable

Strong Financial Ratings;
Agency
Current*
31.12.17
31.12.16
31.12.15
31.12.14
Moody's
Rating
Outlook
Baa1 Stable

Baa

1

Stable

Baa1
Stable
Baa1
Stable
Baa1
Stable
Fitch
Rating
Outlook
A-Stable

A-

Stable

A-
Stable
A-
Stable
A-
Stable
AM Best
Rating
Outlook
A-Stable

A-

Stable

A
Stable
A
Stable
A
Stable
---
Summary
Given the financial strength, international presence and innovative products, Generali UAE is well poised in helping UAE residents save and invest for their future.
To know more about Generali Investment plans and Group medical insurance, call me on 0502285405 or arrange a free consultation
---