A Budget Planner that actually works!
It is the beginning of a fresh new year. Time to draw your family budget for 2020.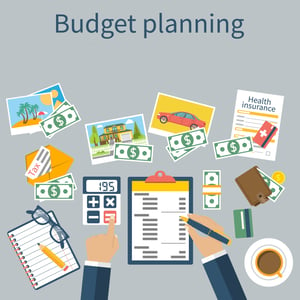 Like every year, I am sharing a fresh new Budget Planner for 2020. The year's template is the simplest ever but the most efficient as well.
It is exclusively prepared for UAE residents; it aims to help you;
Track income & expenses,

Spend less money, save more

Invest wisely, accumulate and grow wealth

Pay off debts and

Finish 2020 in a much better financial position than where you started.
Fill Following form to Receive the Budget Planner 2020 by email.
Click here to read the article - Benefits of Budgeting
Use the Free Budget Planner 2020 and take control of your finances. Share the benefits of the Budget Planner with your friends and colleagues.
Let me know if any corrections, additions or developments can be made to the template.