Are you unsure about investing at this point as market valuations are high, and you foresee a correction in the near future?
You may be right!.
Incidentally, valuations have been high for the last few years.
The global economy had witnessed a spectacular technology-led recovery from the Global Financial Crisis, only to be stopped by the Covid-19 pandemic.
Thanks to accommodative monetary policies, massive stimulus cheques and the timely advent of the vaccine, we are back on the recovery track and Its effect is quite evident on the stock market valuations.
Now is as good a time as any to invest because different factors point toward the global economy's recovery. These factors also encourage investing in equities as well as other ancillary classes such as commodities and cryptocurrencies.
Factors working in favour of the markets include:
Pent Up Savings

Widespread immunization

Easy access to investment/trading platforms

Increasing participation from young and old first-time investors

Accommodative monetary policy

Massive stimulus spending
Why Look at Long-Term Investments Now?
With inflation making slow but steady inroads, exposing your idle savings to inflationary risks make no sense.
The earnings outlook is bullish, and the expert opinion is that the valuations are in line with the forward earnings.
The existing low-interest-rate environment is likely to prevail for the next few years. This gives borrowers access to cheap money and will result in increased economic activity.
There is, of course, a downside to ignoring long-term investments now.
If you choose to wait for the market to provide more clarity, you'll be looking at missed opportunities and a slowdown in your wealth building process.
The obvious way to go, therefore, is to try and make the most of the existing situation.
"Ships are made for cruising and not just to be docked in the harbour fearing a storm. Money is made to be spent or invested and not just to be kept idle." Damodhar Mata
The Way Forward
Key points to keep in mind for long-term investments
Missing the best days can lead to a noticeable reduction in the long-term growth of wealth.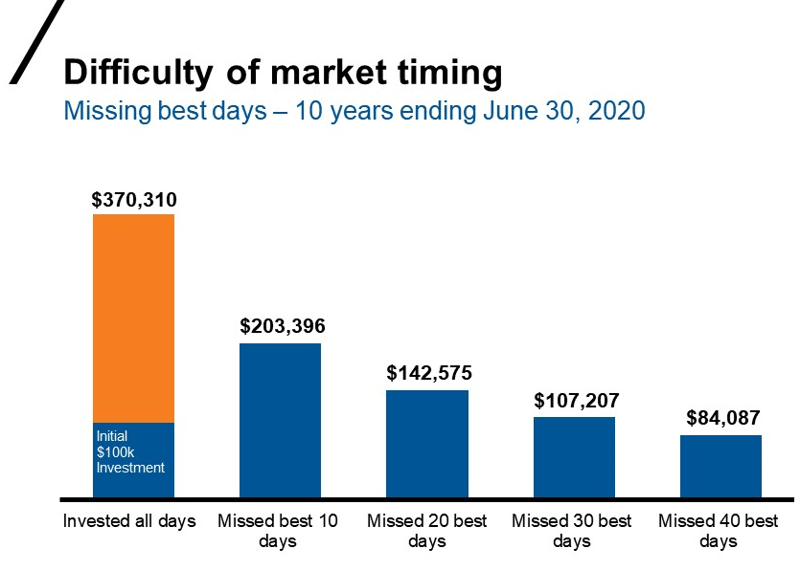 Source: Seeking Alpha
Buying dips (buying low) and investing in systematic investment plans (SIPs) work as effective antidotes against market volatility.

Hold on to cash reserves. Invest no more than 75% of your investable surplus in allowing your self to take advantage of significant market corrections.
5 Good Long-Term Investment Ideas in 2021 for Building Wealth in the UAE
Given that markets are currently shifting from growth to value and cyclical stocks, diversification becomes more important than ever. Here are some long-term investment ideas for building wealth that warrant your attention in 2021.
1. Dividend and Value Stocks
Dividend stocks, as the name implies, offer regular payouts in the form of dividends. Value stocks are viewed as underpriced after carrying out some type of fundamental analysis.
2. REITs
Real estate investment trusts (REITs) give you easy means to diversify and seek relatively higher returns while lowering your overall risk. Given capital appreciation and their ability to generate dividends, you may use them as effective counterbalances to shares and bonds.
With continued economic recovery, it is safe to say that the REIT sector will see a steady inflow of capital in 2021 and 2022
3. Commodities
Commodity prices have shown growth across different sectors over the last year. At the moment, they seem well placed for any reflationary momentum. Gold, crude oil, base metals and minerals make for some exciting alternatives.
4. Climate Change and Renewable Energy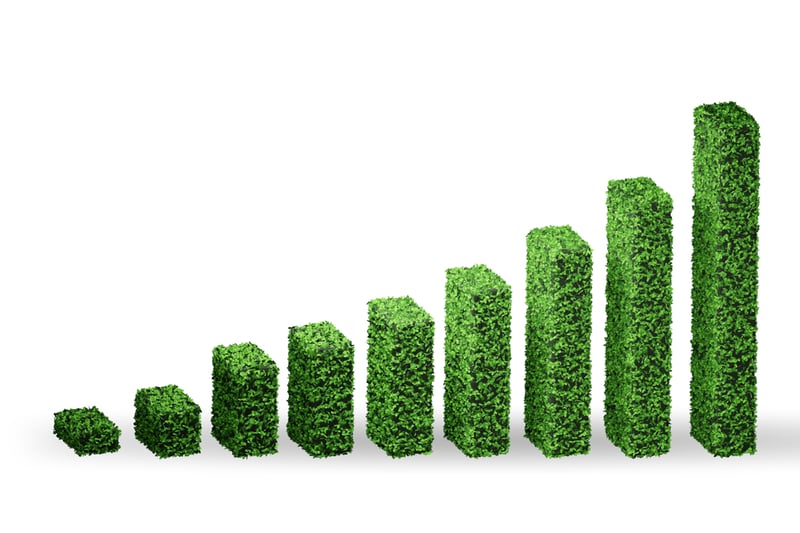 According to the International Renewable Energy Agency, meeting the Paris Agreement's objectives will require a cumulative investment of $27 trillion by 2050. Given the speed at which this sector is growing, ignoring it comes at your peril. However, it would be best if you hedged your bets with financially clean solid energy companies.
5. Emerging Markets
Looking at emerging markets gives you the ability to make the most of comparative bargains. For example, China Mobile has provided better value than Verizon Communications in recent times. While China Mobile's current dividend yield stands at around 7%, Verizon's current dividend yield is about 4%. The MSCI Emerging Markets Index represents 27 countries, including China, Brazil, India, Greece and Egypt.
BONUS IDEA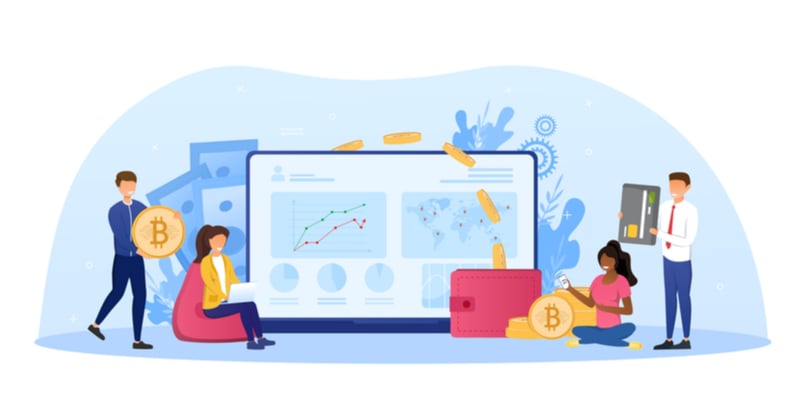 Consider investing 1% of your portfolio in cryptocurrencies. However, do not get carried away and limit your crypto investments to a maximum of 2% to 3% of your portfolio.
What I Can Do for You
With me as your financial advisor, the focus will remain on long-term investing and meeting wealth accumulation goals. I help my clients build wealth by following a diversified investment approach that includes growth, value, bonds, commodities and REITs.
I recommend an initial lump sum investment combined with a SIP approach. Regular reviewing and rebalancing of your portfolio is part of the parcel.
Building wealth might be simpler than you think. Find out how by seeking your first free consultation with me now.