Credit Insurance is used to protect Business receivables, or the amounts due to a company for goods supplied on credit.
What is Credit Insurance?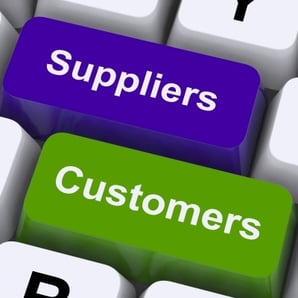 Credit insurance, also called as receivables protection, is a protection tool which helps mitigate both commercial and political risks that are beyond a seller's(Your) control.
It protects you against your buyer's failure or inability to pay his trade debts. This can arise because your buyer is facing financial difficulty and becomes insolvent.
Credit Insurance helps to protect you from a severe liquidity crunch, maintain a healthy balance sheet, Bad debts are kept under control, and interest burden on working capital loan is reduced .
It allows you to feel secure in extending more credit to your existing buyers, or to pursue new, larger buyers that would have otherwise seemed too risky. It significantly reduces the risk of entering into new markets.
Who needs Credit Insurance?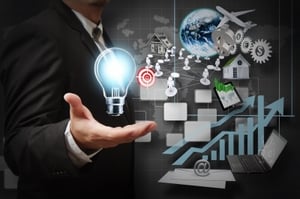 All companies involved in either domestic and or International sale of goods or services, with a minimum annual turnover of AED 10 Million, selling or interested in selling on credit terms of up to 180 days.
All companies that need to protect their financial position, better monitor their outstanding receivables and grow their credit sales with existing or new customers.
What risks are covered?
Commercial risks: Companies are covered against the insolvency of its customers and also their defaulting on payments.
Political risk: Coverage against financial loss resulting directly from government or political activities in an overseas country (such as government moratorium, non-transfer risks, cancellation of import license, and occurrence of war or revolution).
Benefits of Credit Insurance
Protection of Company's Riskiest Assets – Credit Insurance protects the riskiest portion of a company's current assets portfolio: Accounts Receivable. On average, companies have over 40% of their current assets in the form of receivables. Credit Insurance protects against a loss of this unprotected asset that can destroy a full year's profit.
Increase in Sales – Credit Insurance allows to generate more sales by extending larger and longer lines of credit than usually offered and to penetrate new markets with confidence.
Financing / Credit Enhancement – Companies that finance their account receivables with a bank or factor will obtain more favorable financing arrangements by leveraging their receivables as part of a receivable financing program.
Reduce Costs - Eliminates costly L/Cs and other bank charges, and externalize collection and credit check costs.
Better Credit Risk Management Controls – you will benefit from a database of 60+ million companies around the world, constantly updated with payment experience, updated financial, seller experience, country risk... This depth of information gives you the detailed knowledge you need when deciding to extend, reduce or decline credit.
What is the cost of the cover?
The cost cover depends a number of factors, such as –
Annual Turnover

Insurable Turnover + Countries covered

Activity of the Debtors

Number of debtors + Bad debts - loss experienced
It ranges between 0.25% to 0.6% of the Insured amount.
What is the duration of policy?
The policy is signed for a One-year insurance period. Terms and conditions for the renewal are discussed at least 30 days prior to the expiry of the policy cover.
When does the insurance over commence?
Insurance cover commences on the invoice date. The policyholder must have a specific credit limit in place for the debtor at time of invoicing.
The amount of this credit limit should reflect as much as possible the maximum outstanding balance that the policyholder has in his books at any one point in time:
Estimated sales turnover for specific buyer: $6,000,000 Payment Terms: 60 days. Credit limit would be: ($6,000,000/365) X 60 days = $986,300
How do I make a claim?
When the credit insurance policy is set up, a Maximum Credit Period (MCP) is set in the policy (90 to 180 days). If payment is not received within maximum credit period, you must notify your insurer within 30 days and submit relevant document supporting the claim.
For further information or to avail Credit Insurance, call me on +97150-2285405 or arrange a free consultation
"Image courtesy of nokhoog_buchachon / FreeDigitalPhotos.net"
"Image courtesy of Strart Miles/ FreeDigitalPhotos.net"