The best 20 stocks for first time investors in the UAE
Investing in stocks can be a great way to grow your wealth.
It is an easy way to buy a small portion of ownership in the company. For Eg: If you buy 100 shares of Google, you become a joint owner of Google, and you get to participate in the profits and losses of Google.
The value of your investment in Google will go up or down depending on Google's share price on an exchange.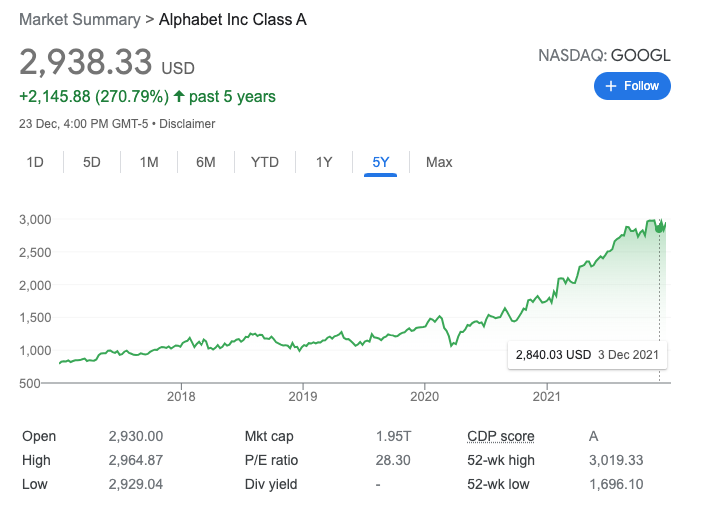 Benefits of investing in stocks
Stocks have the potential to beat inflation and offer higher returns than Fixed Deposits, Bonds, Gold, and property
They are a good source of passive income, paid in the form of dividends
Your Investment in stocks is liquid. You can sell on any trading day at the market price
You can start with a small initial investment
In the last year alone, millions of first-time investors started investing during the pandemic. If you are still sitting on the sidelines, wondering if you should also invest, then look no further.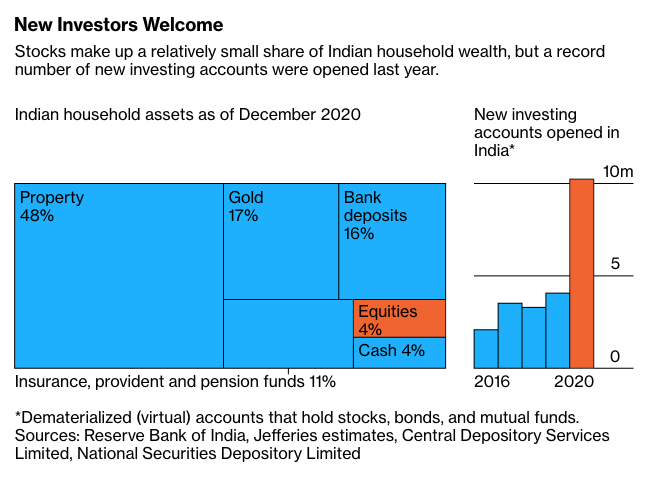 Looking to invest in the best stocks in UAE?
With thousands of stocks to choose from, finding the right stocks to invest in can be challenging. So where do you start?
This post aims to give you a list of the top 20 stocks to invest in as a beginner.
At the outset, you might be better off investing in large multinational companies, which are market leaders in their respective fields. Such companies are also known as Blue Chip Stocks.
These companies usually are common household names and have a market cap of 10+ Billion US Dollars. They have a soundtrack record of growth and profits. They also have little or no debt on their balance sheet.
Best 20 stocks for first-time investors in the UAE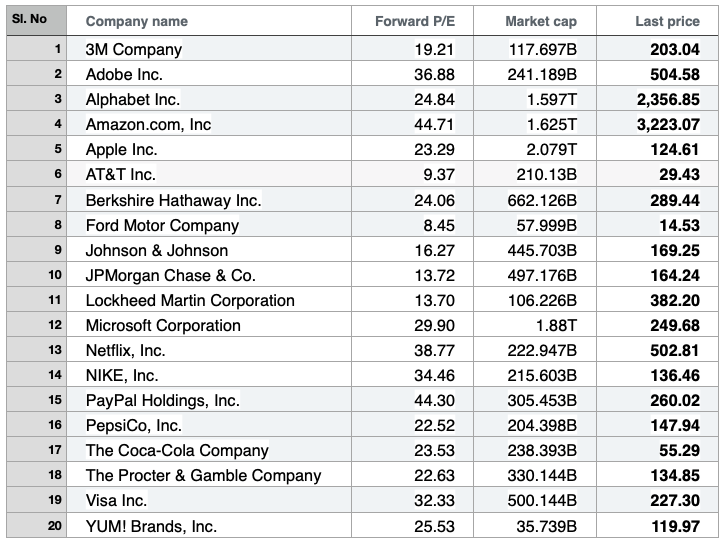 Stocks you should avoid as a beginner
Fast Growing stocks - Upcoming and Volatile stocks Like Tesla, Zoom, etc.,
Speculative/Meme stocks - Like Gamestop, AMC, BlackBerry Ltd, etc...
Penny Stocks - Small Unknown companies
Business Models, you don't understand - Just because your friends or colleagues are investing or suggesting some unfamiliar companies with a complex business model, don't invest in them.
Stock IPO's - Stocks that are listed on the exchange for the first time. Investing in such newly formed public companies can be rewarding and very risky nonetheless. Not an ideal investment for beginners
In addition to high-risk/volatility stocks, it would be a very good idea to avoid CFD or leverage as a beginner. Even seasoned investors tend to lose money with CFD and leverage, so please stay away from it.
How to invest in the Best stocks in UAE?
To invest in stocks in the UAE you would need a Trading account. The following are some of the trading accounts you can choose from;
Saxo Bank - DIY and Advisor led
Ardan Investment Trust - Advisor led
Stockal - DIY
Interactive Brokers - DIY
Summary and Expert Help
Although volatile, stock market investment can help you grow wealth faster in the long run. As a beginner, it would be useful to invest in a portfolio of blue-chip stocks for stable growth and less volatility.
Even if these stocks go down in value during a correction or bear market, they tend to recover much faster than mid-cap or small-cap stocks.
As an Independent Financial Advisor, I can help you create a Holistic Financial Plan and a Robust Asset Allocation Strategy.
We can choose from a wide range of Stocks, Bonds, ETFs, and Mutual funds to suit your growth expectations and risk appetite.
I can also help you regularly review your portfolio and rebalance it when necessary.
Click the link below to arrange a free consultation and start investing in stocks.
Click here to arrange a Free Online Meeting
Disclaimer
The above content is intended to be used and must be used for information and education purposes only. It is very important to do your own analysis before making any investment based on your own personal circumstances.
You should take independent financial advice from a professional in connection with, or independently research and verify, any information that you find on our Website and wish to rely upon, whether for the purpose of making an investment decision or otherwise.
Investment Warnings
We would like to draw your attention to the following important investment warnings.
The value of shares and investments and the income derived from them can go down as well as up;
Investors may not get back the amount they invested
Past performance is not a guide to future performance.