5 Simple Steps To Save & Invest For Your Child's Education in the UAE
College fees and associated costs are rapidly rising across the world and UAE is no exception.
In fact, UAE is one of the top 5 expensive private school fees destinations across the world.

Thanks to inflation, the price you'll pay for your children's education in the future could be significantly higher than educations costs prevailing today.
In spite of rising education costs as a parent, you may want to provide your child with the best educational opportunity to help them get ahead in life...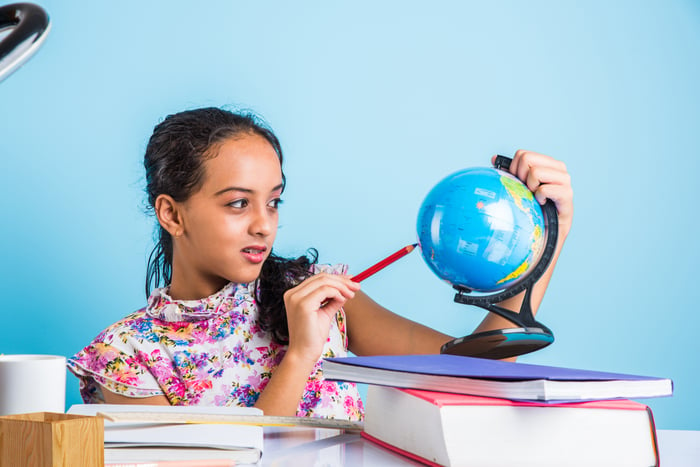 So how do you ensure that you save enough money for their higher education without ignoring other important aspects like saving for retirement and or for property investment etc...

The following 5 simple steps will help you save and invest for your child's education without having to ignore other aspects of your life...
Step One - Get the Larger Picture
Many ex-pats buy an education savings plan or investment plan impromptu, without considering its impact on other goals and the long-term impact on finances.
As a result, they are unable to achieve a balance between their overall financial goals.
The best way to invest in any investment or insurance is the Top-Down Approach.
"Top down approach starts with the big picture. It breaks down from there into smaller segments" - Wikipedia
Top-Down Approach Towards Investing

Using the Top-Down approach helps you determine your values, goals priorities and choose the most appropriate investment/savings.
A good financial advisor can help you;
Record your life's vision, priorities, and core financial values,
Set financial goals
Prioritize and allocate appropriate amounts of surplus income towards particular goals
Select suitable investment/protection solutions to help you achieve the set goals
Step Two: Start Early
The best and the easiest way to be able to afford to pay for your children's dreams is to start early, the earlier you start the better it is!
You should ideally start when the child is born, if you have not started to save yet, well now is the time...
Even small savings each month will translate into substantial savings later.
You can start as low as $300 or AED 1,150 per month, which will accumulate and grow into AED 502,000 in 18 years, if your investment grew at 7.00% PA
Step Three - Make Your Money Work Hard
Bank deposit rates are always lower than the prevailing inflation. Moreover inflation on Education costs is always higher than general inflation, hence it is important to invest in assets that generate higher returns.
Mutual funds are an ideal choice when it comes to beating inflation and diversifying risk.
A robust portfolio of International Mutual Funds can help you achieve your financial goals with desired ease.
Step Four - Stay Committed
The following quote by Les Brown says it all...
You will win if you don't quit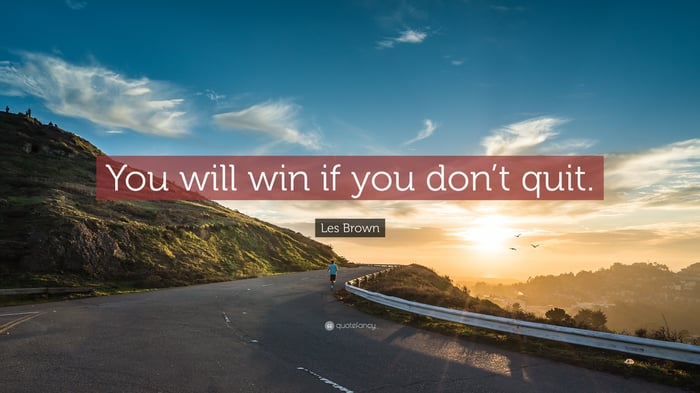 Investing is certainly a boring process but eventually, it is rewarding. If you are seeking excitement, then you must take your money to Las Vegas.
Staying committed throughout the investment period is an essential step towards the success of your child savings plan.
There will be periods when you would be tempted with attractive investment opportunities or the market volatility may decrease the value of your investment don't get distracted.
Markets will be volatile in the short to medium term, but in the long run they will certainly reward you with good returns.
Bear in mind that the purpose of this investment is for your child's higher education, disturbing this saving will you away from the Education Savings Goal.
Step Five - Protect Your Savings Goal
While Saving & Investing for your child's higher education is important, protecting this goal from loss of income is equally important.
This ensures that your child can still afford to go to the same University you wanted him/her to go to, even though your income has stopped due to death, disability or critical illness
Summary
The following video summarizes the 5 steps discussed above.
Professional Advice
I am a Qualified and Independent Financial Advisor with more than 15 years of experience in Banking & Financial Services. You can arrange a Free Consultation with me to help you get the big picture, set goals, and select an ideal child education savings plan.