The Health Insurance Law of Dubai No 11 of 2013 makes it mandatory for all Residents of Dubai to have Medical Insurance meeting or exceeding the mininum benefits stipulated by Dubai Health Authority(DHA).
The DHA has approved a few insurance comapnies called Participating Insurers, who offer low cost medical insurance plans known as the Essential Benefits Plan;
Such plans offer a very basic and essential coverage for medical emergencies, maternity and access to a small list of clinics and hospitals for regular medical care.
For outpatient treatment the direct access to Specialist Doctors and hospitals is restricted and is possible only after recommendation by General Practioner from an approved clinic.
The starting premiums of the Essential benefits plan for different categories are as follows;
For employees earning less than AED 4000, starting at AED 625

Basic Plan for Dependent Parents, starting at AED 2,500

Basic Plan for Dependent Spouses up to age 45, starting at AED 1,650

Basic Plan for other Dependents less than age 65, starting at AED 625
List of Participating Insurers offering the Essential Benefits Plan
The following is the list of Participating Insurers with the links to their websites for buying the medical insurance online and their contact numbers.
Click
here
for a detailed list of Providers offering comprehensive Medical Insurance.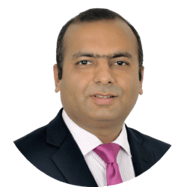 Money Mata - AKA - Damodhar Mata :
Author, Blogger & Independent Financial Advisor.
My goal is to give you actionable tools for creating passive income, building wealth and protecting loss of income.
More than 10,000 expats have already used my ideas to jumpstart their journey towards financial independence. Connect with me to start yours...