AXA Gulf is a leading health insurance provider in Dubai, offering a wide range of Health Insurance Plans to suit the diverse needs of Dubai residents.
This post highlights the important features of AXA Medical Insurance and the Top 7 reasons to choose AXA Medical Insurance in Dubai
Reason 1 - The largest Insurer in the World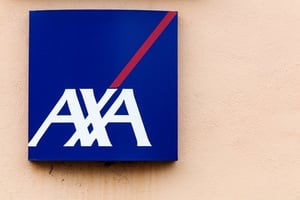 The AXA Group is the largest insurer in the world serving more than 102 million clients across the globe.
AXA in GCC has been operating for more than 60 years, hence is a widely accepted brand both within and ourside UAE.
In Dubai AXA gulf offers DHA regulations complaint insurance plans.
These plans cover residents having a Dubai visa living in Dubai and Northern Emirates. It also covers treatment in Abu Dhabi, provided they are not reiding there.
For those who have Abu Dhabi visa or are residing in Abu Dhabi, they must avial HAAD - Health Authority of Abu Dhabi regulated insurnace plans.
Reason 2 - Wide Choice of Geographical Coverage:
AXA Gulf provides a wide choice of 7 plans called the "Health Perfect Series", designed to meet varied coverage needs and budget of residents in UAE.
The 7 Plans of Health Perfect Series are primarily classified on the Geography of coverage as follows;
International Coverage
Health Perfect 1 is the top of the range plan, offering global medical coverage.
Health Perfect 2 and 3 offer worldwide coverage excluding USA
Regional Cover
Health Perfect 4 and 5 offers coverage in A.G.C.C: Arabian Gulf Co-operation Council member countries being Saudi Arabia, Kuwait, Bahrain, Qatar, UAE, Oman and Jordan, plus Iran, Lebanon, Syria, Egypt, Tunisia, Morocco, Algeria, India, Pakistan, Sri Lanka, Bangladesh, Korea, the Philippines, Indonesia, Nepal & Bhutan
Local Cover
Health Perfect 6 and 7 are ideal for those who do not travel extensively outside their country of residence. You can choose one country within the Arabian Gulf Co-operation Council member countries being Bahrain, Qatar, UAE and Oman plus any one of India, India, Pakistan, Sri Lanka, Bangladesh, the Philippines, Nepal & Bhutan being your home country
Reason 3 - Attractive Premiums:
Based on the type of coverage required, You can choose from the 7 Health Perfect plan to suit your Budget.
The Health Perfect Series Plan offer international standard health insurance at affordable premiums including the following features;
Inpatient and Out Patient Direct Billing
Nursing at Home
Ambulance Transport
Pre and Post Natal Maternity Coverage ( Not Applicable for Health Perfect 7)
Pre-existing and chronic conditions are covered with preset limits
Includes Physiotherapy and Psychiatric treatment
Routine Dental Care with Preset limits(Available only on Health Perfect 1,2 and 4)
Annual Health Screening (Available only on Health Perfect 1,2 and 4)
Ancillary equipment ( Not Available on Health Perfect 6&7)
Reason 4 - Higher Maternity Covers
The following table shows the maximum Maternity cover possible in a policy year;
| Plan | Cover |
| --- | --- |
| Health Perfect 1 | AED 50,000 |
| Health Perfect 2 | AED 40,000 |
| Health Perfect 3 | AED 25,000 |
| Health Perfect 4 | AED 25,000 |
| Health Perfect 5 | AED 15,000 |
| Health Perfect 6 | AED 15,000 |
| Health Perfect 7 | AED 10,000 |
Reason 5 - Free Personal Accident Cover:
All Health Perfect Plans offer a free Personal Accident cover, providing a cash lump sum in case of accidental death of the insured.
Reason 6 - Worldwide emergency medical assistance:
Worldwide emergency medical assistance is available on International and Regional Plans including emergency evacuation and repatriation 24 hours a day, 365 days a year.
Reason 7 - Online Claim Submission and Processing:
For all out of network claims, just log on to AXA Claims, to submit your claims from the comfort of your home.
The following video explains in detail the online claim process;
Summary
All in all, AXA Medical Insurance plans offer value for money, especially the regional and local plans offer the best coverage options at attractive premium rates.
The HP6 plan in particular offers a great value for money, as it provides inpatient access to premium hospitals like Welcare, City Hostpital, Saudi German Hospital, Canadian Specialist Hospital & Al Zahra, and it also offers Maternity cover upto AED 15,000 PA
What do you think? Was this information useful, Share your views by dropping a line or two in the comments section....
Are you happy with your current medical insurance provider, or is your insurance due for renewal, let's have a quick chat about your medical insurance needs to help you buy the most suitbale Medcial insurance in Dubai.
Fill the following form and you will receive a call to discuss your protection needs;
If you have any questions feel free to call me on +97150-2285405.